Frizz can seriously impact your style. It can quickly ruin a blowout, cause your texture to become less defined, and strip your color of its vibrancy. While we can't do anything to change the weather, you can add a few essential products and a must-have Shinefinity treatment to cut down on frizz and enhance your shade.
In-salon treatments to get rid of frizz
You might know it as a gloss or heard it described as a glaze. What's certain is that Wella Professionals Shinefinity is a vital treatment for anyone looking to enhance their color (natural or salon-created) and create a glossy finish.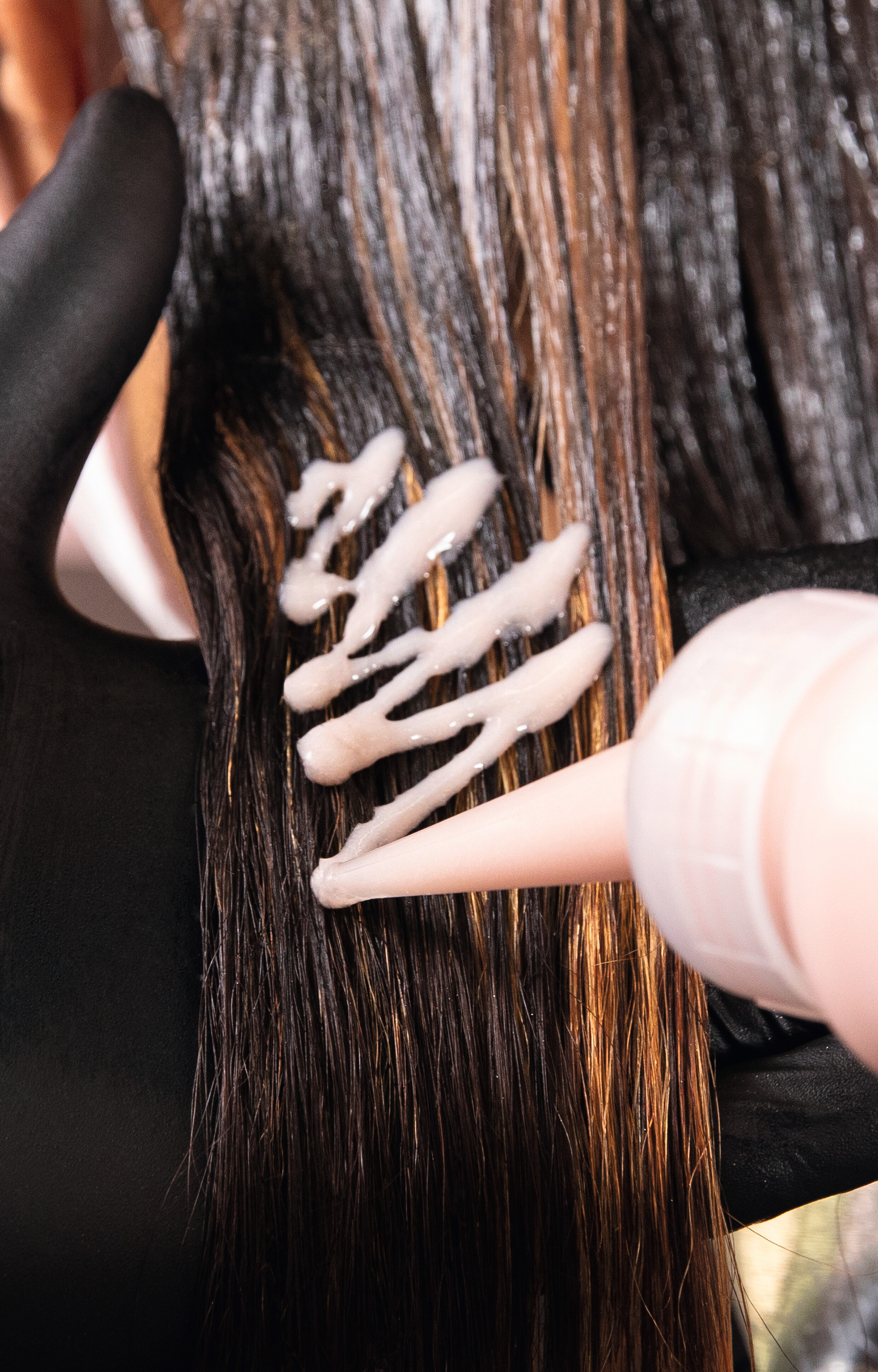 This sheer demi-permanent hair color has the ability to regulate the pH of the hair following a color appointment and create shine you can feel. The gentle acidic formula ensures the hair's pH never drops below 6.5 for optimal color results that also look after the integrity of the hair. By enhancing your shade and balancing the hair's pH, you'll notice your texture looks more defined and reflects shine for healthier-looking hair.
At-home care treatments for frizz
As we continue to see natural texture embraced everywhere, from the catwalk to the sidewalk, clients and stylists are searching for new ways to cut, color, and style their unique textures. While most are under the assumption that moisture causes frizz, it is actually a lack of moisture within the hair that causes hair to become unruly. With winter in full swing, the dry air, in combination with indoor heating, can lead to unwanted frizz. What you can do is take steps to add moisture and hydration to your hair before it gets worse.
Upgrade your everyday styling products with Wella Professionals Invigo Nutri-Enrich. This range works so well to banish frizz because of the Nutri-Enrich-Blend™ featuring Oleic Acid and Panthenol to moisturize and nourish the hair and Vitamin E to protect from further stress. This unique blend ensures a smooth finish full of vitality, which is the first step toward a more defined finish.
Wella Professionals Nutri-Enrich Deep Nourishing Shampoo ($19.90), Wella Professionals Nutri-Enrich Deep Nourishing Conditioner ($19.90), Wella Professionals Nutri-Enrich Deep Nourishing Mask ($19.01).
After establishing a solid hydration routine, enhance your finish or define your texture by regularly incorporating oil. Oil is an ideal companion for your curls to enhance daily nourishment, and oil can instantly add shine and create a gloss-like finish. Wella Professionals Oil Reflections Luminous Smoothing Oil is formulated with avocado and macadamia nut oils to create a velvet finish with hair that's soft to the touch. When used with Wella Professionals Luminous Oil Shampoo, Conditioner and Mask, it leads to 3X smoother hair for instant luminosity. Making it the perfect pair for your new Shinefinity shade.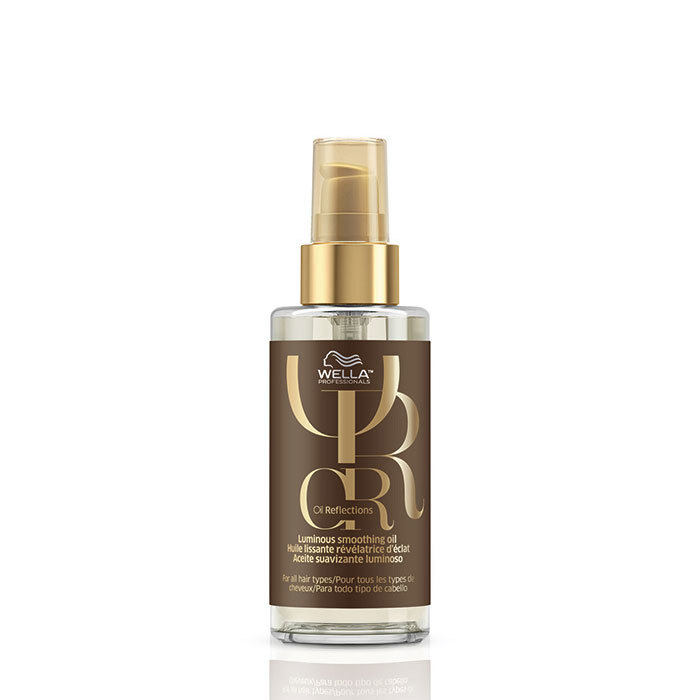 Wella Professionals Oil Reflections Luminous Smoothing Oil ($45.30).
---
Get to know Wella Professionals Shinefinity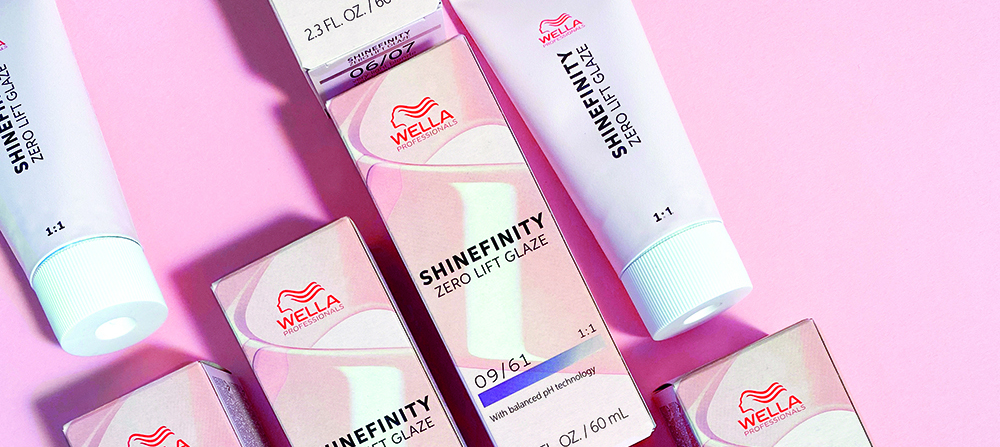 Wella Professionals Shinefinity is a glossing treatment that improves tone while creating a shine you can feel. In addition to creating unbeatable shine and beautiful true-to-tone results, you can look forward to the following with Shinefinity:
37 Demi-Permanent Shades that are intermixable for endless color options
Tones that last up to 6 weeks
Innovative formula regulates the pH of the hair to ensure it doesn't fall below 6.5 for balanced, optimal color results
Can be used on natural hair color, after lightening, or in addition to grey coverage services.
Pick from 2 developers: Bowl and Brush Activator or Bottle Activator
Pick from Cool, Warm, Naturals or Booster color palettes or the just-launched

Signature Naturals collection

featuring 5 shades ideal for counteracting warmth or creating root shadows.
Use

Shinefinity

to create shine, refresh color and highlights, add tone, enhance dimension or correct color.