Wavy, curly and coily hair textures are the most unique hair types. Not only do they come in all shapes and sizes, but many clients can also have multiple curly types within the same head of hair. While this can be challenging to some, it also allows stylists to truly use their artistic side to craft their style. Whether you're just beginning to learn more about highly textured hair or want a few fresh ideas, keep reading below for the best way to refresh curls both in the salon and at home.
Color Technique: Balayage
The reason why balayage is the most ideal color technique for wavy, curly and coily hair is that it allows you to see exactly where placement will occur when the hair is in its naturally dried state. The only drawback is that you won't get as much lift in a single session, so if clients are looking for a rapid transformation you may need to use foils. However, because balayage doesn't lift as high at once this can also cut down on damage in the long run.
For best results, have an initial consultation with your client to discuss these pros and cons ahead of time and on the day of their appointment ask them to come in with their hair styled as they normally would so you're able to hand place the lightener for best results.
Product recommendation: Wella Professionals Blondor FreeLights Lightener Powder + BlondorPlex No.2 Bond Stabilizer
Wella Professionals Blondor FreeLights Lightener Powder is a clay-based lightener that allows you to perform open-air techniques with up to 6-levels of lift with precision and accuracy in placement. The addition of BlondorPlex No. 2 Bond Stabilizer following lightening will help strengthen the hair and restore the pH factor for optimum results.
Cutting Technique: Dry Cut
Hair is usually cut wet to ensure control and that all lengths are the same. This technique usually works best on straight to slightly wavy hair. The reason why dry cutting is ideal for highly wavy, curly and coily clients is that you're able to see exactly how curls fall and adjust for changes in length accordingly. It also gives you more freedom in shaping the hair to create a better finish.
During the initial consultation be sure to discuss how your client normally wears their hair, chat about drying tips and get to know more about their general styling and product routine at home. This way, you can better determine your cutting and texturizing techniques as well as suggest ideal products and tips for recreating a flawless look at home.
Product & Style Tips
Anyone with highly textured hair knows that harnessing your texture pattern can be a challenge. What your hair needs can change from season to season and even day to day depending on a multitude of factors. To be prepared, it is best to keep a range of products that address various concerns on hand at all times. One day they may need more volume, while another they're looking for a higher degree of definition. For these hair types, a few rules should always be abided by.
Style Tips:
Brush/comb hair prior to showering
Opt for cooler water temperatures
Use a curl-specific cleansing and conditioning system
Use a microfiber towel to blot dry (never rubbing)
Must-Have Products:
You never know how curls might behave or when your client want to switch up their style. By recommending a few key products for them to keep in their cabinet you'll give them more control over their finished style at all times.
Daily Cleansing & Conditioning:
Waves:
Nutricurls Shampoo for Waves & Nutricurls Detangling Conditioner for Waves & Curls
Nutricurls Cleansing Conditioner for Waves & Curls
Curls:
Nutricurls Micellar Shampoo for Curls & Nutricurls Detangling Conditioner for Waves & Curls
Nutricurls Cleansing Conditioner for Waves & Curls
Weekly Deep Conditioning Treatment:
Nutricurls Deep Treatment for Waves & Curls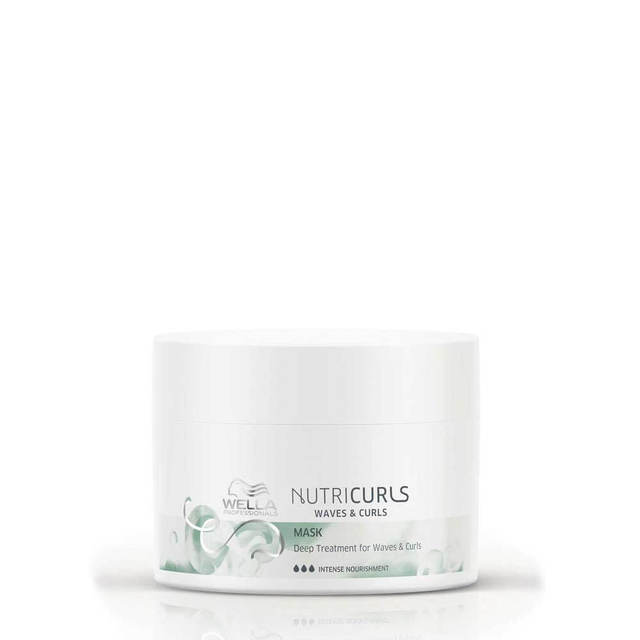 Specialized Styling:
For Definition:
Added Volume: