Nothing quite compares to the feeling of a fresh color. Your shade is gleaming from root to tip and you feel as though you can conquer the world. The experience and upkeep is different for everyone, because of level, tone, placement and if you are a grey coverage or highlighted client. However, there is one treatment everyone should ask for in the salon no matter what your go-to color is — Redken Shades EQ!
Shades EQ is a professional salon treatment that is most often applied after highlighting or in addition to color touch-ups, however, with the ability to keep your color fresher, longer it is a service that should be invested in between your regular appointments. If you're looking to add shine, condition, and refresh your color, Shades EQ is a must-have!
What To Ask For:
Shades EQ treatments are often referred to as "toners" or "glosses" in the salon. As a professional-only product, it is a service that should be discussed and carried out by your stylist. During the consultation or when booking your appointment, express to your stylist that you would like a Shades EQ Gloss or Toner.
It is best to have an idea about what exactly your concern is, so your stylist can formulate accordingly. For example: if you regularly highlight your hair (or you wear your hair naturally grey) yellowing, brassiness and discoloration are common issues. Another common issue is lack of shine with natural or color-treated clients, for this, your stylist can add a hint of color or simply use a clear formula to add shine and aid in condition.
When To Book:
Due to the fact that these treatments come in endless, completely customizable shades (including clear) they can be done at any time. There are a quick service that can be squeezed in with a wash and wear, or accompanied by a blowout or bang trim.
To avoid going too long between appointments and risk not being able to schedule a gloss when needed, consider having a standing appointment every 4-6 weeks for best results.
Tips for Upkeep:
As a demi-permanent color, Shades EQ is a low-maintenance color that does not cause excessive damage to the hair. In fact, Shades EQ works to lower the pH of the hair to improve manageability, add shine and condition.
Additionally, with new Shades EQ Bonder Inside formulas, they are ideal treatments to strengthen sensitized strands ie. high lift blondes or highlighted clients.
Color-treated clients should always switch out their shampoo and conditioner in favor of a formula that cuts down on color fade and improves the condition of the hair. There are a few formulas we adore that coincide with specific hair color.
For Blondes: Redken Color Extrend Blondage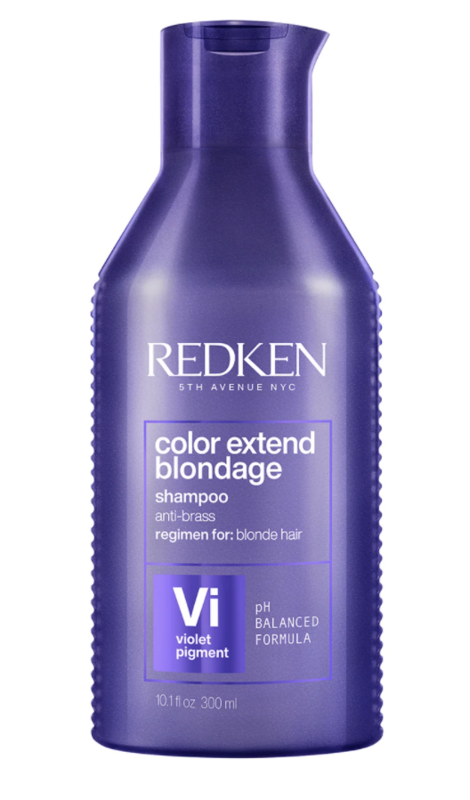 For Brunettes: Redken Color Extrend Brownlights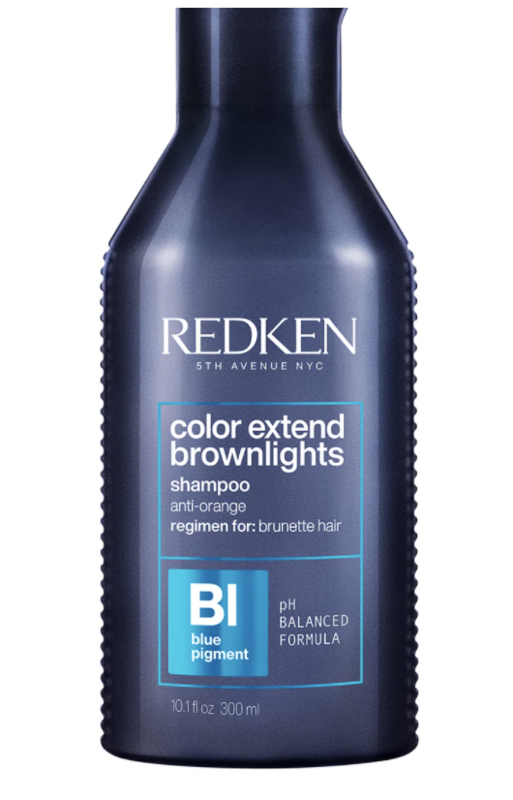 For Gray Tones: Redken Color Extend Graydient