There are plenty of ways to tell Millennials apart from Gen Z. For one, when they hear "TikTok" Gen Z thinks of the social media app, whereas Millennials begin singing the Ke$ha mega-hit. Another difference is that Gen Z loves to rock straight-leg jeans, but Millennials have a fixation on skinny jeans! The ultimate difference comes with hairstyles! Gen Z is known for rocking middle parts and box braids and Millennials prefer to part their hair on the side. We're not saying there's a right or wrong way to style your hair for your age, but if you're looking to keep up with the unique group of youngsters that is Generation Z, then you'll want to refer to this Gen Z hair guide!
Millennial and Gen Z Hair Tips:
Middle Parts Are Everything!
According to millions of TikTokers, the definitive hairstyle of Gen Z is the middle part! Not a left-side part or right-side part, but a part straight down the middle. Generation Z has led many social movements in their short lifetime, but one of their biggest movements is embracing your flaws. So, it comes as no surprise that their go-to hair part is one that not only frames the face but exposes it as well. When you've got a middle part, there are no hiding forehead breakouts with side bangs or any other facial blemishes. It's all just out there for the world to see.
While the middle part seems incredibly simple, and Hailee Steinfeld certainly proves that point, it speaks to the confidence of the person wearing it. If you get your hair parted in the middle but are still a bit insecure about baring it all, boost your confidence by perfecting your middle part with ANTI.GRAVITY.SPRAY by KEVIN.MURPHY. This will tame any flyaways while leaving your hair shimmering.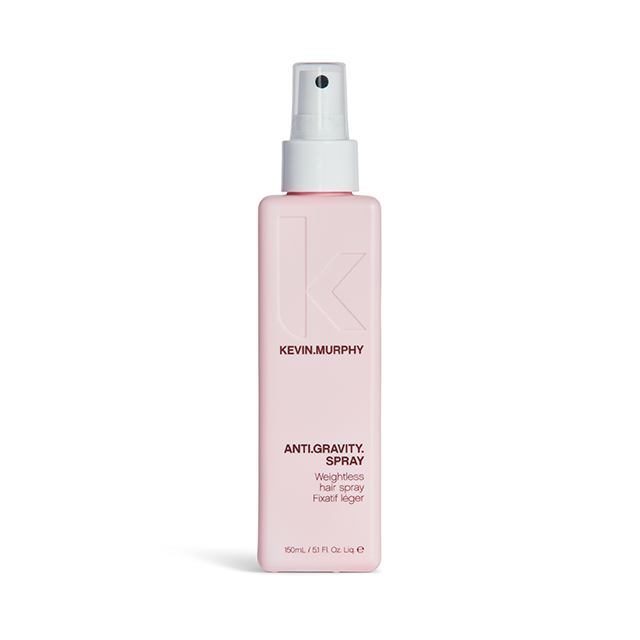 Box Braids Are The It-Style of the Season
Box braids are the gift that keeps on giving. Seriously, they're equal parts protective and cute! Braids of any kind are great styles to protect your hair and promote growth. Box braids, in particular, are also a really fun braid style because you can wear them in tons of different styles. You can go the traditional route with classic medium-length brunette braids, or go extra bold with blonde, bob box braids (now say that ten times fast) like Gen Z superstar Amandla Stenberg!
The catch with box braids is that they're a style that takes a while to create and needs careful maintenance. When you have box braids, it's important that you take proper care by living by the care instructions of your stylist, washing every two weeks or so with a gentle shampoo and conditioner duo like Keune Care Vital Nutrition Shampoo & Conditioner, and by sleeping in a satin or silk bonnet or headscarf to prevent frizziness.
Experiment With Haircolor
Generation Z is bold and proud! They're a generation that loves to take risks when it comes to their hair and switch it up every few months. One of the most fun ways that they do that is by embracing pops of color in their hair! Rather than going all out and dying their entire hair a new color, this generation tends to color their hair in sections. Whether it's a couple of colored strands in their hair like Charlie D'Amelio had recently, or just the top half of their hair like Billie Eillish, you're bound to see some color experimentation coming from this generation. When it comes to color, the brighter the better. We're talking about bright pinks and neon greens! Having your stylist experiment with color on your hair is very fun, but also a bit of work, so make sure you're managing the upkeep of your color with Wella Professionals ColorMotion+ Structure+ Mask.