The people of TikTok have spoken and they've got a lot to say, especially when it comes to hair! You know TikTok for being the breeder of viral dances, funny sketches, and a place where Gen Z's most influential creators can preach to an audience of millions. But, did you know that TikTok is a fantastic place for fashion, beauty, and style inspiration?
Every so often, a content creator or even just a casual user uncovers a hairstyle trend that goes viral ends up being loved by thousands. Be it a revisited hair trend that originated in the 70s and is catching a second wind, or a completely new hack that people just can't wait to try, within the past year and a half, TikTok has given us some pretty helpful hair trends that we've rounded up just for you!
Curtain Bangs
Yes, these are the fluffy, feathered, window-to-the-eyes bangs you've been seeing all over your feed for the last few months! Parted in the middle and giving major 60s and 70s vibes, curtain bangs offer up a beautiful face-frame look. Not only are curtain bangs one of the "it" looks of 2020, but they're also incredibly versatile and look great on all hair types. From naturally curly hair, to effortlessly straight hair, as long as you have the confidence to have your facial features be the drawing point of your look, anyone can rock curtain bangs!
70s Flip Style
If you miss the days of mosh-pitting and headbanging at your favorite music festival, but also like to be highly stylish, then this latest TikTok trend is for you! The Farrah Fawcett Flip hairstyle is a seemingly effortless way to achieve perfectly voluminous curls that pay homage to some of the most iconic women of the 1970s; Farrah Fawcett, Donna Summer, and Tina Turner, to name a few. Utilizing hot hair rollers, the Signature Series 2' Thermal Styling Brush by Sam Villa Professionals, and a little bit of headbanging, you too can achieve this 70s-inspired style!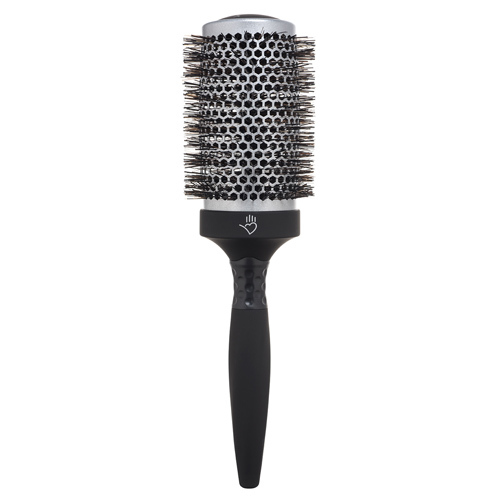 Y2K Hairstyles
Y2K was filled with some questionable fashion choices, but we have to admit, a lot of the hair trends were pretty fantastic! So much so, that we couldn't just choose one to share. Luckily, we found this TikToker who shows off four cute y2k hairstyles! But, if there's one thing that all of the 2000s hair trends have in common, it's the shine of the hair! No matter which style you choose, make sure your hair shines for the cameras with Keune Style Brilliant Gloss Spray Nº 110. Ranging from being as easy as throwing a giant claw clip on a low bun to adding simple, small braids throughout your tresses, y2k offers some great inspiration for 2021 hairstyles.