Schoolboy charm ruled the runway at Miuccia Prada's SS18 Miu Miu show. With perfectly placed collars, buttoned-up sweaters, plaid and sandals worn with socks –a look that satisfied something deep in everyone's psyche. As the collection evolved into a clash of menswear-inspired staples mixed with women's floral and lace, it grew into something more, a statement. What's more, the unintentional casting of non-Caucasian girls simply because Miuccia liked the way her clothes looked on girls of diverse stature, embraced individuality and paved the way for women everywhere.
While the clothes had an old-world feel, the hair was modernized with the same vibe. As Guido Palau, Redken Global Creative Director, put it "We're here at the Miu Miu show, where I've blown all the girl's hairlines out and pulled their hair up into a mod ponytail with a black elastic Miu Miu headband. The crown is teased for a 60s look while keeping the overall look clean. It's really a 90s take on the 60s with the volumized ponytail and added height."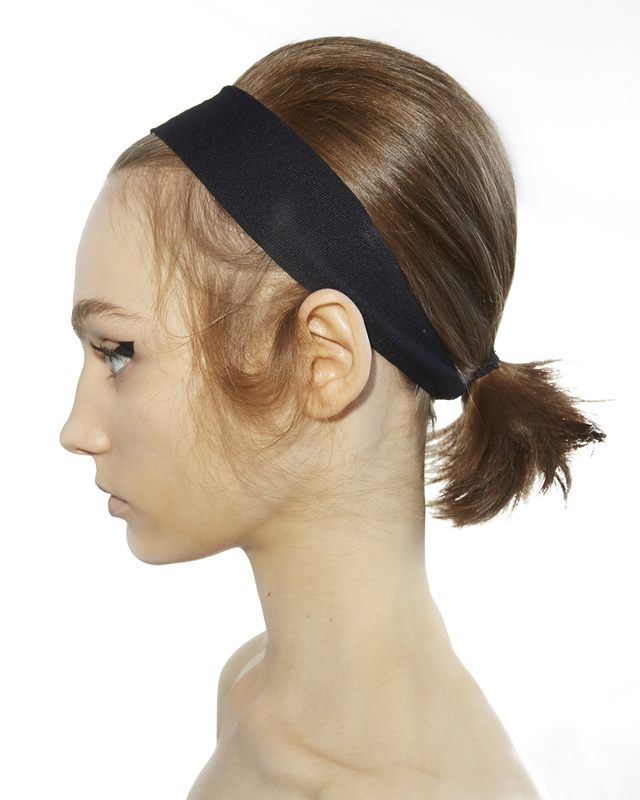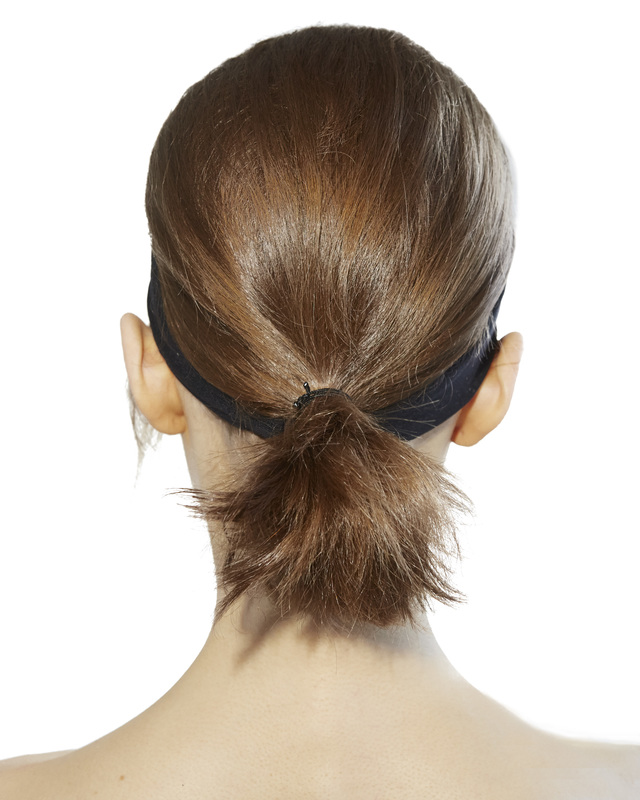 GET THE LOOK:
Start with clean, dry hair. 

Blow-dry hair all around your hairline with a round brush to smooth. 

Take a 2-3" black elastic headband and pull it over your head. Put it underneath your hair. 

Spritz Redken Wind Blown 05 all over the roots and length of your hair for added texture and grip. 

Backcomb the back of your hair up toward the top of the head for added volume. 

Pull the headband up over your forehead, while maintaining the volume of the teased hair at the back of the head. 

Ensure the headband is tight against your head and about 1⁄2 inch back from the hairline. 

Pull some baby hairs out from around the hairline and above the ears to soften the look. 

Loop hair into a low ponytail using a black elastic. 

Using your fingers or a comb to volumize your lengths in the ponytail for a mod look. 

Avoiding the headband, finish the look by spraying Redken Forceful 23 Super Strength 
Hairspray all over your hair to clean up flyaways and help maintain your hair's volume and shape. 

Check out all of the Fashion Week hair inspiration here and be sure to stalk Redken on Bangstyle and stay tuned for more looks from the runway and must-have product picks!