Toning your clients in-between full color services is a great idea; it allows you to quickly and efficiently touch up your client's hair color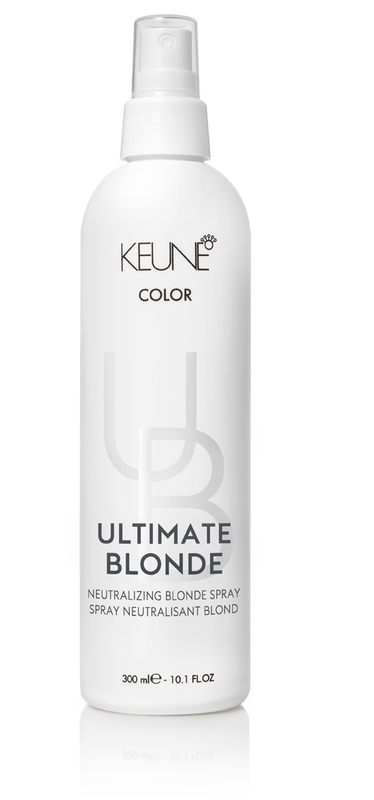 while they're in for a bang trim, blowout, root touchup or haircut. However, there is something about the toner service that makes it feel a little more necessary and a little less luxurious. Enter: Ultimate Blonde Neutralizing Spray. This professional-only product is the perfect service for blondes and brunettes who want to rid their hair of yellow or brassy tones. The application of it also allows you to create a more spa-like experience than the application of toner and can be offered as a treatment!
This is a great service to upsell to clients any time they are in your chair. If they come in for a weekly blowout, this would be the perfect add on to upkeep their color.
Why clients would want it? It instantly neutralizes yellow tones in the hair, a result that usually takes place after a color service from normal fading and environmental factors. Due to the fact that the application process is on par with that of a conditioning treatment, it will have them coming back for a boost of brightness more often.
To find out more about the new Ultimate Blonde Neutralizing Spray be sure to ask your local distributor about information and check out Keune on social media for the latest tips and tricks!
---
Keune, for the salon professional since 1922.
To learn even more about their brilliant color, stunning styling, and trend inspiration be sure to stalk Keune on Bangstyle and follow them on Instagram, Facebook, Twitter, and Pinterest!