Summer is a time of the year that calls for extra highlights and more time spent under the sun. While we love lightening our color and days spent lounging, highlights + UV rays can lead to excessive damage to your strands. In an effort to improve the look and feel of your hair color while also cutting down on damage, incorporate Redken Acidic Bonding Concentrate into your routine.
What It Is:
Redken Acidic Bonding Concentrate is a brand new range of in-salon treatments and at-home care products that target, protect and repair damaged hair. It works to improve the pH balance, bringing hair back into an ideal range of 4.5-5.5.
Who Is It For:
Acidic Bonding Concentrate can be used on all hair types and textures and is especially recommended for damaged hair, highlighted or color-treated clients. The reason why it is recommended for color clients is due to the fact that during color processing, the pH level of the hair is often raised - this is the process that allows color to enter the hair shaft. Post-lightening or coloring, the hair is in a vulnerable state and needs a little extra help returning to a normal pH level. Through the use of products such as Shades EQ and Acidic Bonding Concentrate, these products help bring the levels down to a more normal state, leading to less breakage, reinforced bonds, and improved strength.
The Stats:
Acidic Bonding Concentrate utilizes Citric Acid, an alpha hydroxy acid within the concentrated Bonding Care Complex, designed to reinforce weakened bonds. Thanks to this formula, you'll notice improved strength and hair resiliency following salon bleach and color services as well as a 56% reduction of breakage, 11X smoother hair, 82% reduction of visual split ends, color fade protection, and intense conditioning.

In-Salon Treatments:
Currently, the Acidic Bonding Concentrate range consists of three salon-only professional treatments.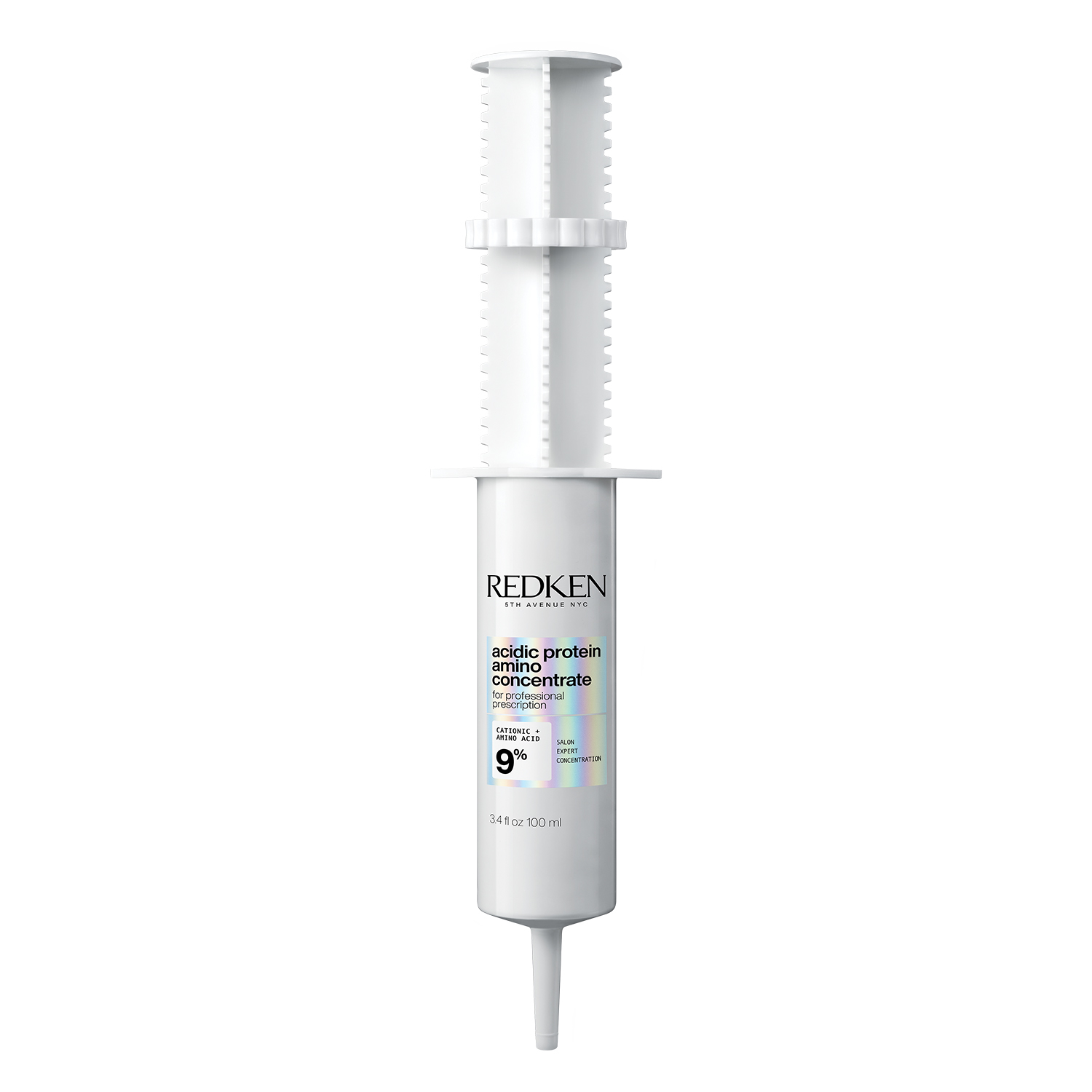 Add a concentrated dose of Amino's to help revitalize the hair from the inside out. Containing 9% Cationic + Amino Acids, this formula helps improve strength and provide protein repair while sealing the cuticle, improving the condition, and adding shine.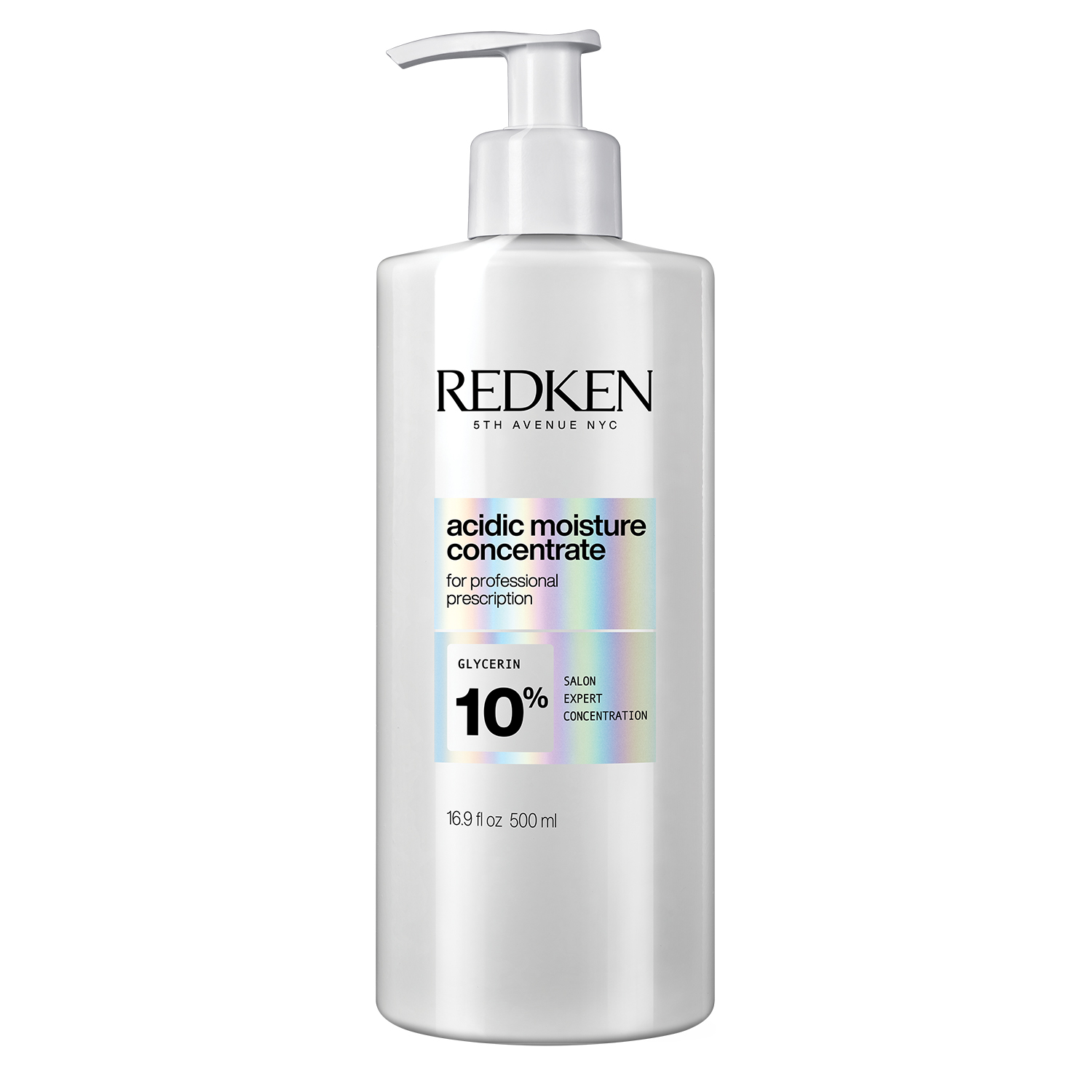 With the ability to be customized with other Acidic Bonding Concentrate treatments, this formula can be tailored to your exact needs. Containing 10% Glycerin, Acidic Moisture Concentrate deeply nourishes the hair to replenish moisture, seal the cuticle, prevent frizz and improve the condition of the hair.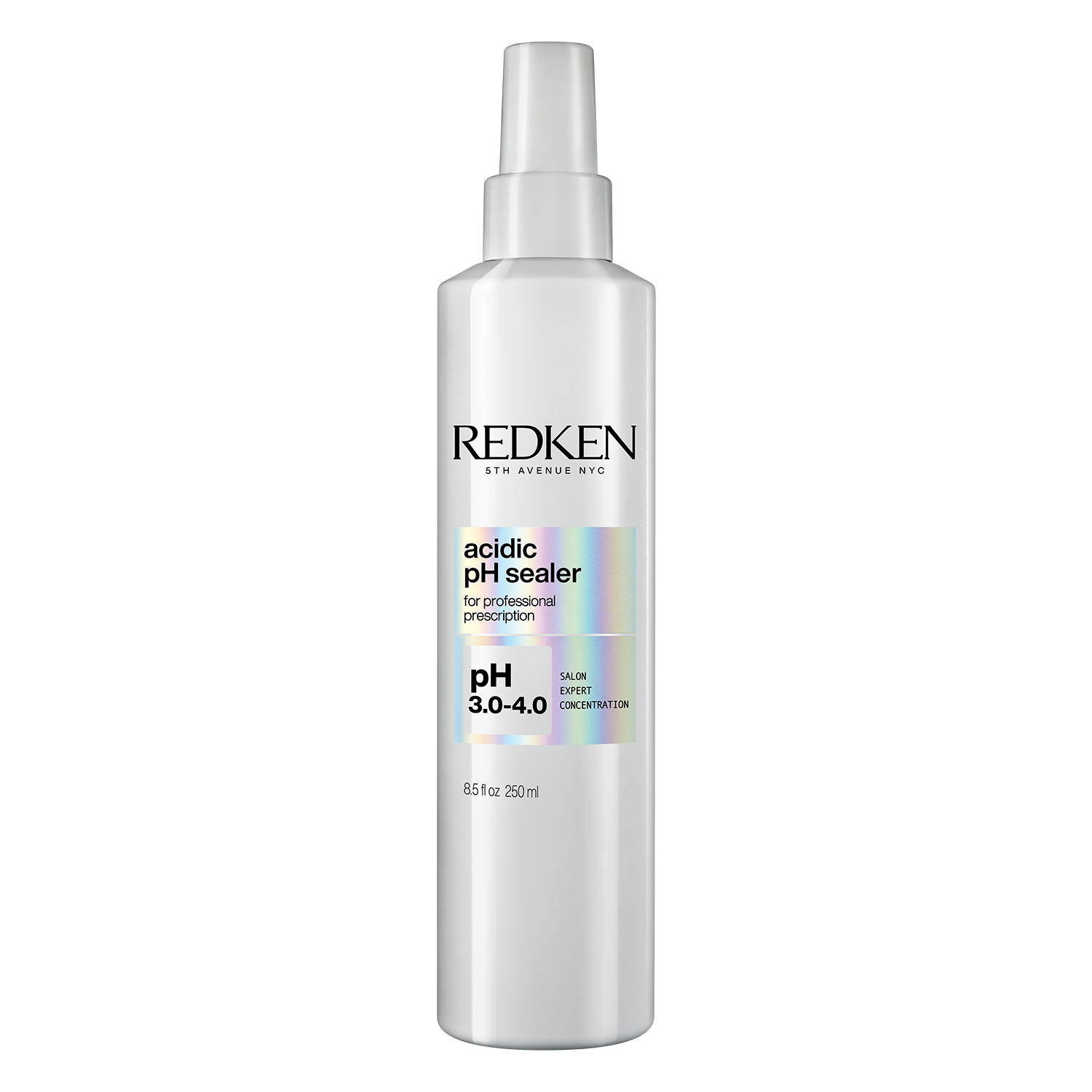 A Redken Salon Exclusive Concentrated Protein Treatment, this formula is designed specifically for clients with damaged or over-processed hair. It is ideal to apply to hair following Acidic Moisture Concentrate or Acidic Protein Amino Concentrate. With a pH of 3.0-4.0, it helps seal the cuticle and lock in any treatment benefits to instantly add shine and visibly reduce surface damage.
At-Home Care:
This shampoo and conditioner system are steps one and two of the highly concentrated at-home treatment. Formulated with Citric Acid and Redken's Bonding Care Complex, this highly conditioning sulfate-free shampoo helps reinforce weakened bonds, strengthen, repair, and offer protection from color fade.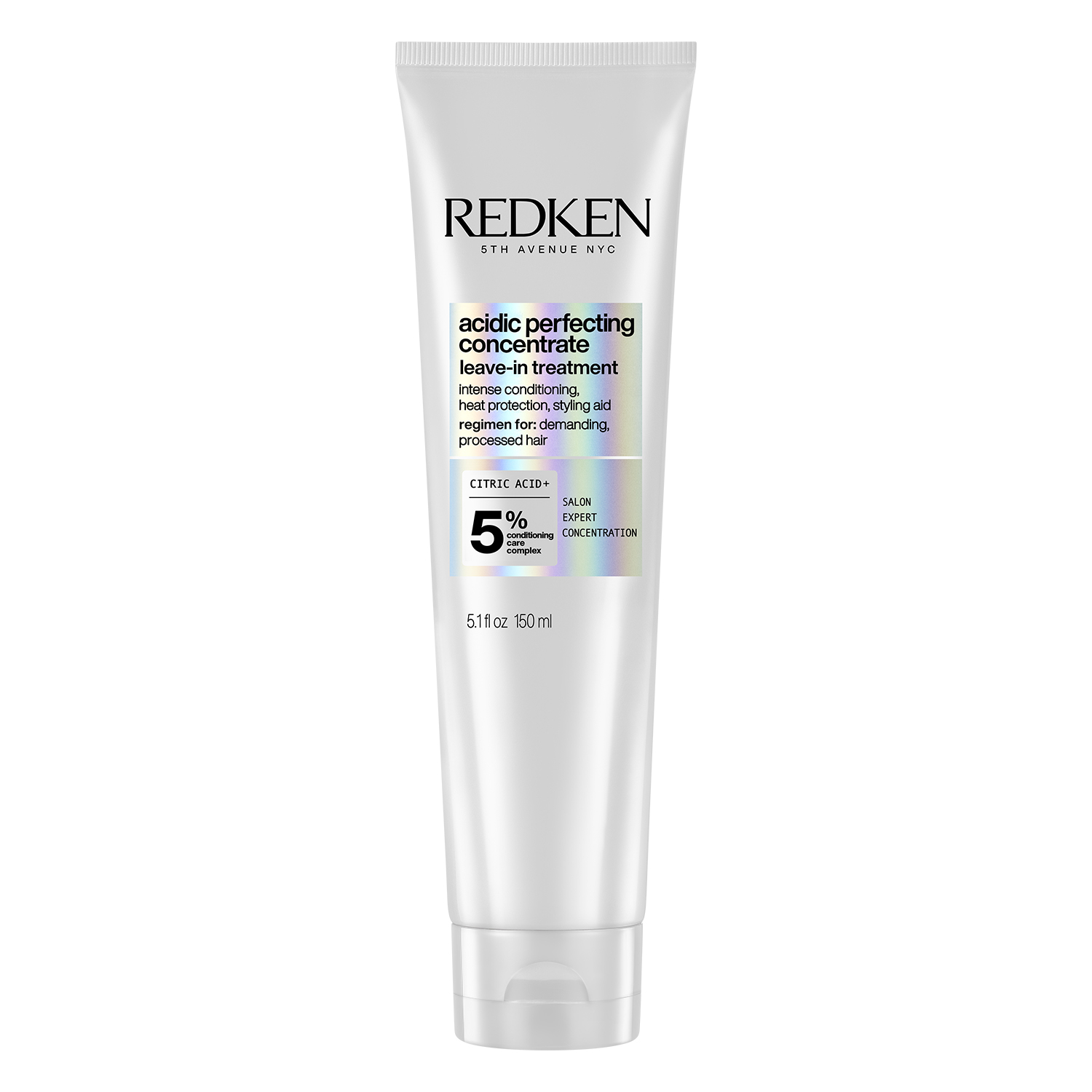 Completing the at-home haircare system, this leave-in contains Bonding Care Complex to repair strength, add shine, and condition to reinforce weakened bonds while balancing pH levels and promoting hair regrowth.

*Using the entire system provides 56% less breakage, 82% less visible split ends, and 11xs smoother hair. Great for all hair types and textures.