While big transformations are always exciting, sometimes it's the little things that can really set your color apart.
Color trends, tips and techniques change on the daily and while you learn the foundations through your initial education, setting yourself apart comes down to the details you include in your services. Things like sectioning tips from classes or formulation tips from fellow hairstylists on social media. From saving time to creating a truly bespoke experience, these are our favorite color tips of the season!
Paint the hairline 1/2 to 1 shade lighter
When covering grays or new growth, add a softening effect by painting the hairline a slightly lighter color. This will come off as less harsh and more natural, especially as the hair grows.
Suggest removing bands from the hair
Whether it was from a home application or another salon, occasionally clients will come in with color bands in their hair. While it can be covered up or ignored, pointing this faux pas out and suggesting a color correction to remove them will show your clients how professional and precise you are.
Use a bond maintenance product
Even if your client's hair isn't heavily damaged, adding Wella Professionals WellaPlex - No.1 Bond Maker and No. 2 Bond Stabilizer to their service shows that you'll go the extra mile to achieve flawless results.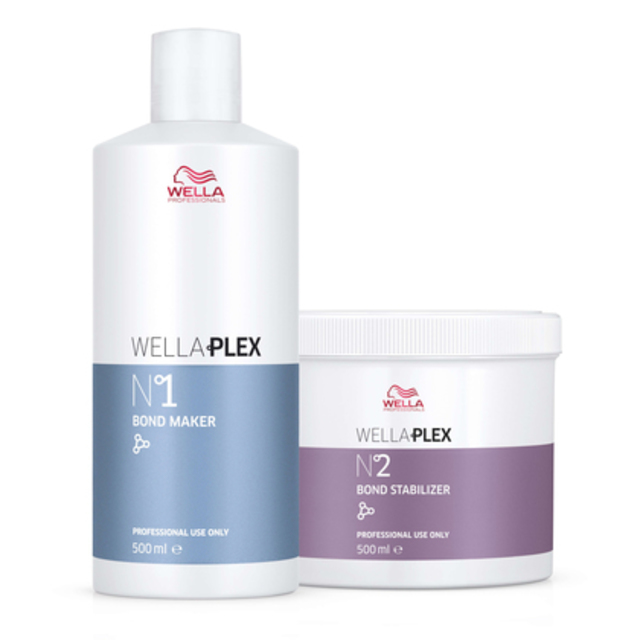 Rethink your sectioning
Using zig-zag partings, a variety of weaves, diagonal or triangle shaped partings can really change the result.
Take care with teasylights
Backcombing is just the beginning when it comes to teasylights. To keep tidy sections, place the comb at the base of your tease before applying lightener. When combing them out, be sure to do so carefully as to not break or damage hair. After rinsing, apply conditioner and carefully pull apart the tease with your fingers before using a wide-toothed comb.
Balayage both sides
When painting balayage or freehand highlights, be sure to lift the section and paint the bottom side as well. This will lead to more even lightening and a better finish.
Mix multiple formulas
Instead of mixing a single formula, consider adding a range of depth with multiple coloring agents for a more contoured look. A great example is an addition of Wella Professionals Magma by Blondor /89 + Wella Professionals Blondor Freelights — to cast a slightly cool tone to chosen sections.