During the lightening process — whether you're doing a balayage or performing traditional highlights or on scalp lightener, hair naturally pulls warm. Toners were created and perfected to enhance and adjust the hue of the hair after a lightening service to neutralize warmth or add a hint of color. Expanding the much-loved Wella Professionals Blondor Permanent Liquid Toners, there are now seven shades plus a Brass Kicker to enhance color with quick, reliable, and true-to-tone blonde results. Below, pick up on key toning tips and get the know the two new shades — Pale Quartz and Pale Amethyst — to get a perfect blonde every time!
Get to Know Wella Professionals Blondor Permanent Liquid Toners
Apart from the intermixable shades, brass kicker, and gorgeous results, Wella Professionals Blondor Permanent Liquid Toners stand out with its non-progressive color that promises not to over-deposit. For best results, leave Wella Professionals Blondor Permanent Liquid Toners to develop up to 10 minutes for pastels (with 1.9%) and up to 30 minutes (with 3%) for base toning.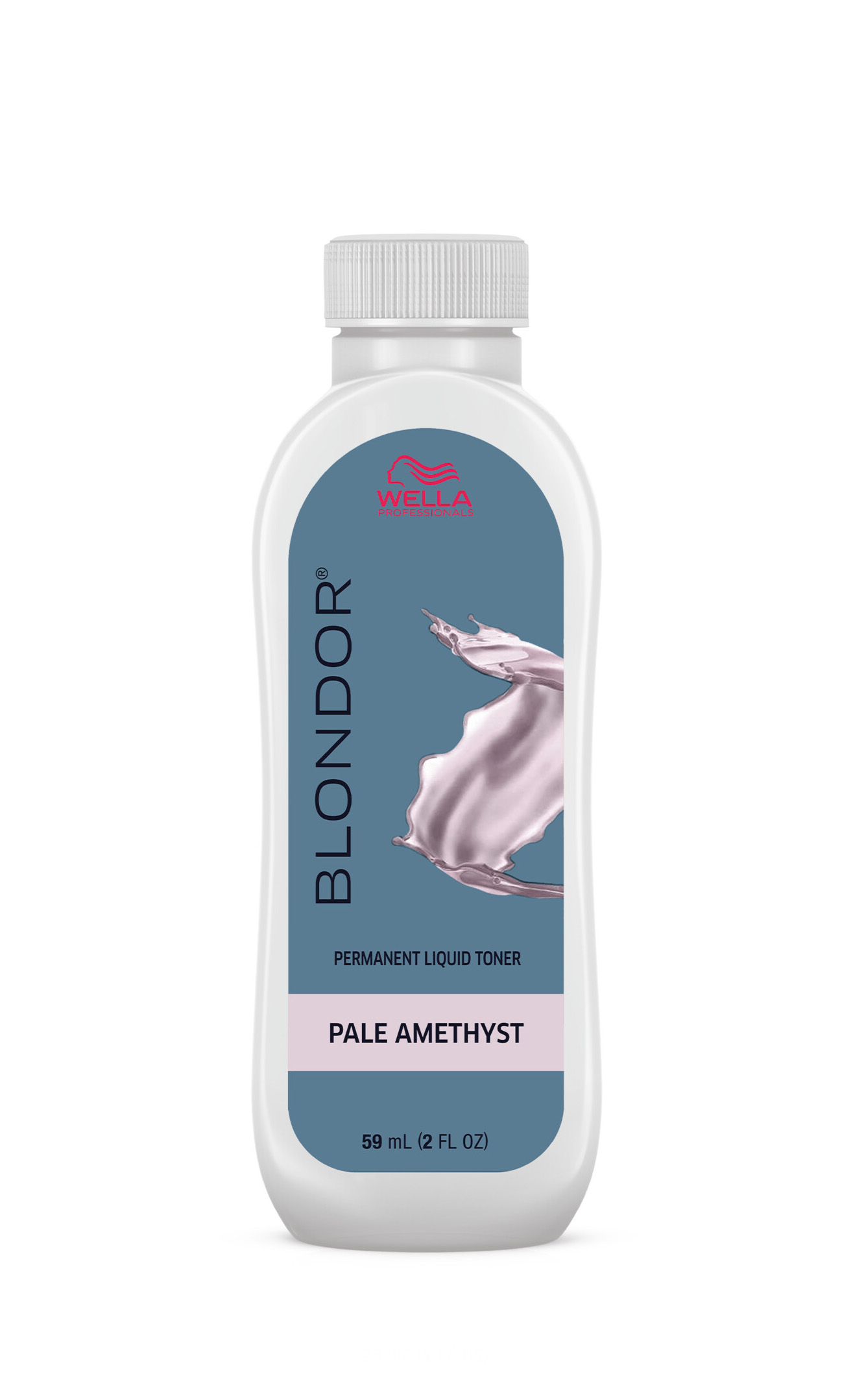 The Perfect Pair
Achieving the ideal blonde is easy when you set yourself up for success. To create the ideal blonde, pair Wella Professionals BlondorPlex Lightener with Wella Professionals Blondor Permanent Liquid Toners. The King of Blondes and Wella Professionals Chief Blonding Officer Zach Mesquit says, "When it comes to my clients, only the best will do. I'm obsessed with Blondor lighteners, and Blondor Permanent Liquid Toners are the perfect finishing touch for my platinum clients. They are a must-have."
Expert Toning Tips
As an essential service for any and all blonde clients, learning how to use toners effectively comes with a learning curve. Knowing how light to lift and how long to develop is a skill you develop with time, but we've got a few basics to help you along the way.
Trust the process — toners in wet hair can appear darker and some oxidize deeper when developing. Let them process for the full time to create the best results.
Even the coolest blondes want to feel BRIGHT, so adding gold to your mix will help brighten the end result.
Cooler tones can appear darker.
Apply toner to the warmest areas first to give them extra time to correct unwanted tones.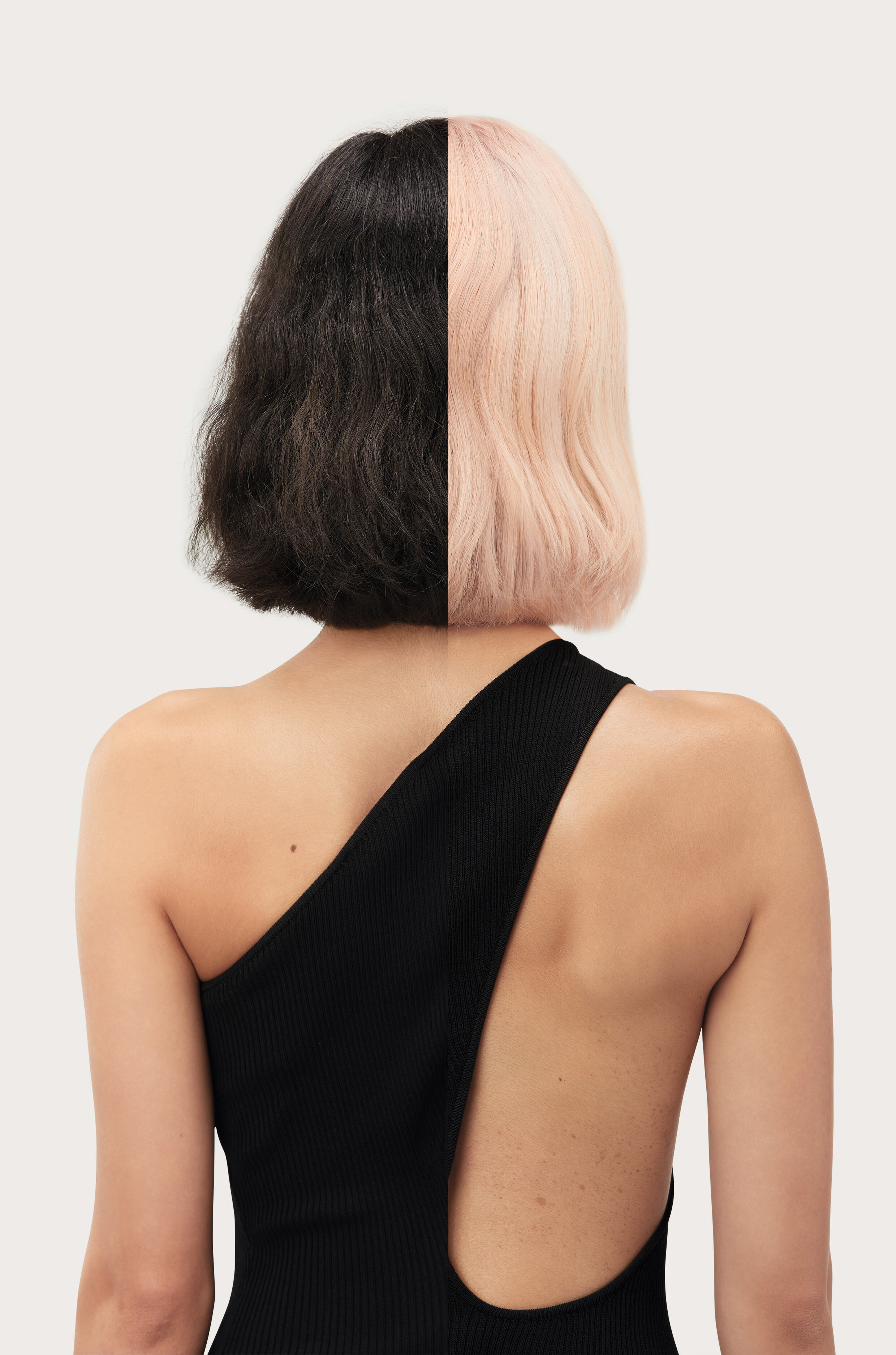 How Blondor Permanent Liquid Toners fit into the Wella Color Range
Blonde Hair Maintenance
With so many different shades of blondes and techniques to create them, having a variety of options for upkeep is vital. Knowing which Wella Professionals range to use to treat hair after the lightening and toning process can help extend color longevity and improve strength and recovery.
Formulated with WellaPlex bonding agent, regular use of ColorMotion+ Shampoo, Conditioner, and Structure+ Mask creates up to 8 weeks of color protection and strong, shiny results.
Wella Professionals ColorMotion+ Shampoo ($25.00), Wella Professionals ColorMotion+ Conditioner ($25.00), and Wella Professionals ColorMotion+ Structure+ Mask ($25.00).
Wella Professionals Fusion Shampoo, Conditioner and Mask offer new options for hair recovery. With up to 95% more resilience against breakage, it provides instant improvement and long-lasting results for color-treated hair.
Wella Professionals Fusion Intense Repair Shampoo ($25.00), Wella Professionals Fusion Intense Repair Conditioner ($25.00), and Wella Professionals Fusion Intense Repair Mask ($25.00).
---
Get to know Wella Professionals Shinefinity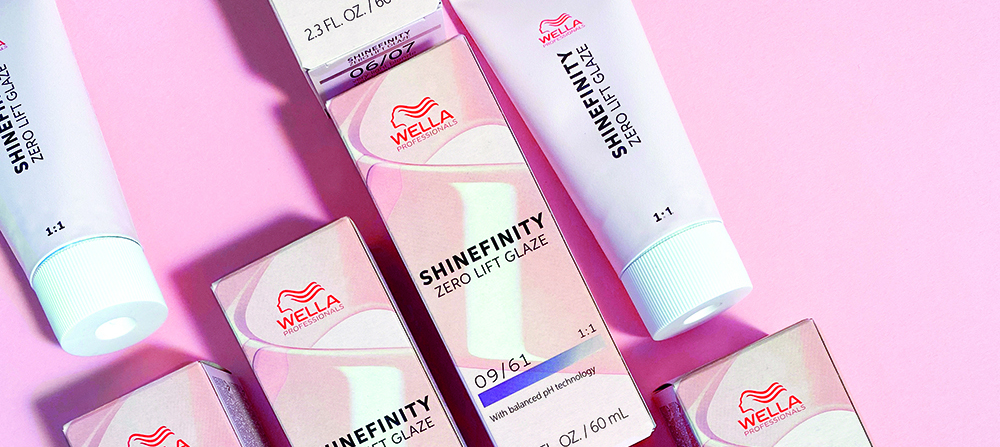 Wella Professionals Shinefinity is a glossing treatment that improves tone while creating a shine you can feel. In addition to creating unbeatable shine and beautiful true-to-tone results, you can look forward to the following with Shinefinity:
37 Demi-Permanent Shades that are intermixable for endless color options
Offers up to 250% shinier hair*
Up to 50% smoother hair**
Up to 50% softer hair**
Tones that last up to 6 weeks
Innovative formula regulates the pH of the hair to ensure it doesn't fall below 6.5 for balanced, optimal color results.
Can be used on natural hair color, after lightening, or in addition to grey coverage services.
Pick from 2 developers: Bowl and Brush Activator or Bottle Activator
Pick from Cool, Warm, Naturals, or Booster color palettes or the just-launched

Signature Naturals collection

featuring 5 shades ideal for counteracting warmth or creating root shadows.
Use

Shinefinity

to create shine, refresh color and highlights, add tone, enhance dimension, or correct color.
1 Shinefinity tube sold every 10 seconds in the world.
*versus untreated bleached hair
**Instrumental testing vs. our regular demi