The past few years, color trends have centered around everything natural-looking and low-maintenance; we'll see this continue in 2022, but breakout styles make more assertive statements with a great deal of dimension. From adding a root smudge, going brighter and lighter and even trying on a brand new tone, if you're on the hunt for something new, greige blonde might be the perfect answer.
Greige Blonde — The Tone:
The perfect greige (a mashup of grey and beige) mixes cool and warm tones to enhance a natural finish. It can be created on high-level blondes and highlighted brunettes and provides an ash/blue undertone to enhance a creamy beige finish. With less warmth and still just the right amount of cool reflect, this shade is suitable for all skin tones and creates a lit-from-within look on various levels.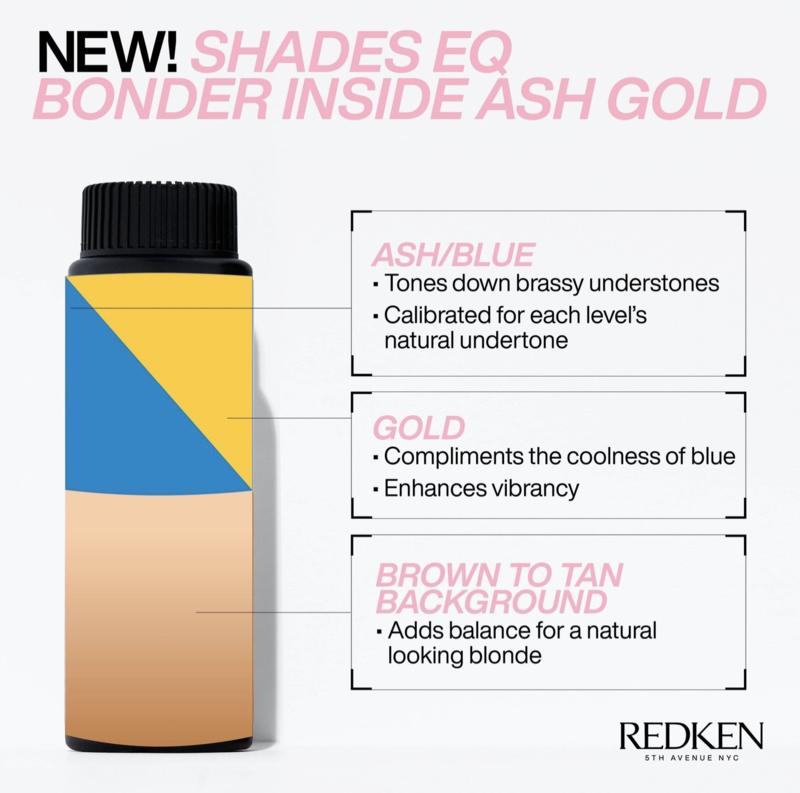 How To Get The Look: Shades EQ Bonder Inside Ash Gold
Once hair is pre-lightened to the desired lift, the new Shades EQ Bonder Inside Ash Gold series can be used to craft the ideal finish. Currently available in 3 levels - 010AG Misty Beige, 09AG Glossy Beige, and 07AG Smokey Beige, this new range allows you to enhance your latest creations while also protecting and strengthening the hair thanks to Bonder Inside technology.
Who Greige Blonde Is Ideal For:
All too often, clients can't decide whether they want a warm or cool undertone and when ash is added it tends to create the appearance of a darker finished result. Due to the addition of Gold to balance it out, this shade won't darken or dull blondes and provides a light and bright finish.
With Greige Blonde, the Ash Gold series allows you to pick a tone in the middle — creating a neutral finish that is ideal for clients of all undertones who want to achieve a cool blonde that still has plenty of reflect.

Prep & Aftercare:
To enhance the benefits of Shades EQ Bonder Inside, there are a few steps you can take in the salon and suggested aftercare to ensure hair not only looks its best, but feels great too. When pre-lightening hair, Flash Lift Bonder Inside is the ideal lightener to lift up to 8 levels while looking after the integrity of the hair. The addition of Bonder Inside will help improve elasticity, shine and smoothness. After following this with Shades EQ Bonder Inside to balance the hair's pH and impart a gorgeous tone, the service should be finished with Redken Acidic Bonding Concentrate. Utilize in-salon treatments like Acidic Protein Amino Concentrate, Acidic Moisture Concentrate, and Acidic pH Sealer. Be sure to send clients home with Redken Acidic Bonding Concentrate Shampoo, Conditioner and Leave-In Treatment.
Learn more about the latest addition to Acidic Bonding Concentrate – NEW! Acidic Bonding Concentrate Intensive Treatment here!