There is no rule or set date, but at a certain age, every client will face the cold hard truth that their hair will turn gray. When it happens can be determined by a multitude of external factors from aging to stress and genetics, while how to deal with it depends on a plan of action between stylist and client. As innovation expands and stylists get creative behind the chair there are now more options for covering and concealing gray hair than ever before. Take a peek at some of the cult-favorite picks and products to blend, tone for a fresh take on grays.
Shades EQ
A demi-permanent option, Redken Shades EQ is a great place to start for first time gray clients, those with less resistant gray, or are looking for low-maintenance upkeep and a soft grow out effect. Due to the fact that Shades EQ restores the hairs natural pH, conditions and adds shine, this is a line anyone with gray hair is sure to love. If clients regularly get highlights or are interested in lightening up, Shades EQ is a coveted choice for grey coverage among stylists to ensure they will easily be able to lift at a later date. *Pro-tip: If you're looking for an easy way to cover grays and keep a cool finish, Redken Shades EQ VB or Matte is a top choice!
Color Gel Lacquers and Color Gel Lacquers 10 Minute
Color Gel Lacquers is a permanent liquid hair color option with a low-ammonia formula that creates incredible coverage and unbeatable shine. When clients present with more prevalent gray, zone applications with a mix of Color Gel Lacquers (in Zone 1) and Shades EQ (in Zone 2 + 3) ensures gray (or white) coverage and a vibrant finish from root to tips. *Pro-tip: for a cool finish and 100% gray coverage, Redken Color Gel Lacquers AB (Ash Brown) ensures a perfect finish every time.
Cover Fusion
With 100% gray coverage, Cover Fusion is a fail-safe in the salon when it comes to perfect results on highly gray, white, or color-resistant hair and with Revitalage Colorbond Technology™ it is the clear choice for hair dealing with specific aging concerns. A low-ammonia formula, Cover Fusion also guards against loss of elasticity and shine while delivering optimum conditioning. This is the ultimate choice for clients with a high percentage of gray who want to ensure uniform coverage and maximum gray coverage longevity.
After Color Care
Once desired results are achieved, sending clients home with products to care for their color is essential. By swapping their shampoo and conditioner or adding a weekly treatment, they can cut down on the hair effects the environment has on their hair color, further extending the life of their color. Based on your shade, these are a few of our favorites.
For Cool Brunettes: Redken Color Extend Brownlights Shampoo & Conditioner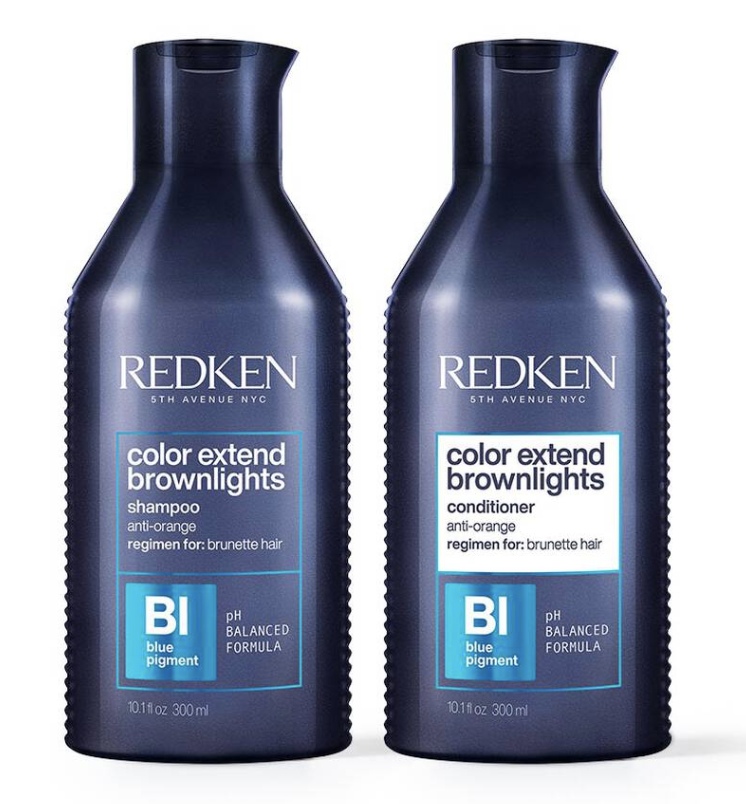 For Natural Gray Hair: Redken Color Extend Graydient Shampoo & Conditioner