Bonder Inside is available in a range of products from Redken including Shades EQ and Flash Lift formulas, and even home care with the new Acidic Bonding Concentrate — but do you know what it does and why you need it? Both stylists and clients should have an understanding of the purpose of bonders and why to choose or ask for these products by name.
What are bond bonders?
Bonder Inside, bonders, or bonding formulas contain a system to protect the bonds within your hair while working to reduce hair breakage, improve the hair's strength, elasticity, smoothness and shine. Containing citric acid and taurine these work to strengthen weakened bonds and instantly improve the appearance of your hair.
Bonders are widely used by professionals in hair color services, but with new innovations, the technology is also available in home care products as well.
Why do you need a bonder?
Every day, your hair is susceptible to damage from things like coloring, bleaching, or heat damage. By adding bonders to color formulations and home care products, you can fight back against damage and sensitized hair, giving it the strength it needs for flawless results.
Bonder Inside for the Professionals
Redken products contain Bonder Inside in Redken Shades EQ Bonder Inside, Redken Flash Lift Bonder Inside (also available in Pods) and Acidic Bonding Concentrate.
When lightening, stylists should always reach for Redken Flash Lift Bonder Inside or Redken Flash Lift Pods Bonder Inside. Both of these innovative formulas provide stylists the ability to lift up to 8 levels without compromising results or processing time. Formulated with Bonder Inside, they help protect the integrity of the hair and allow you to get the results you're after.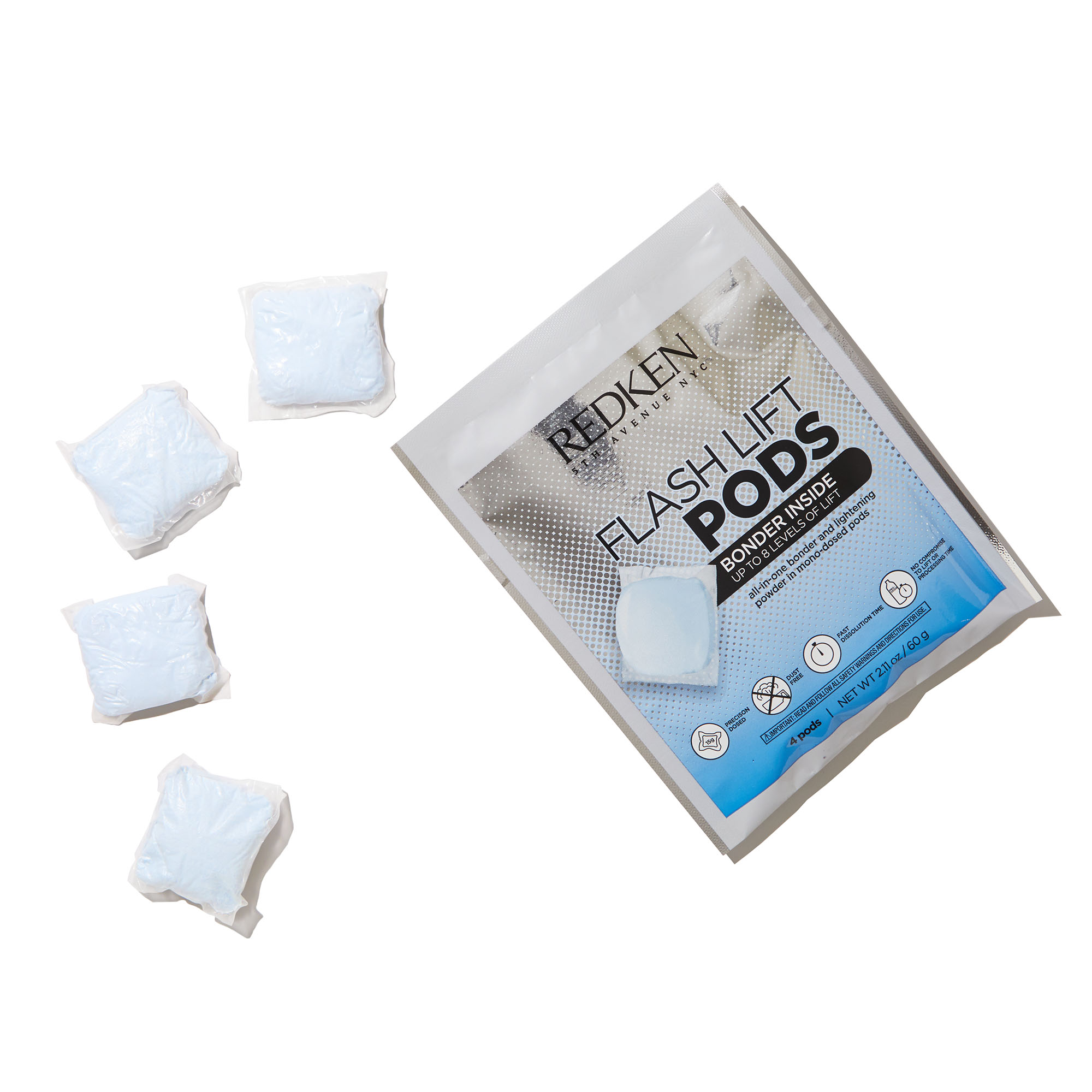 Redken Shades EQ now has a formula that includes Bonder Inside making this demi-permanent conditioning toner is also a bonder service that delivers color and increases the strength of sensitized hair. With Bonder Inside, Shades EQ Bonder Inside is ideal after highlights to reduce alkalinity and improve the finish.
The Acidic Bonding Concentrate range contains both salon-only and home care options to help improve hair's bonds. The professional treatments include Redken Acidic Protein Amino Concentrate, Acidic Moisture Concentrate, and Acidic pH Sealer, which can be tailored to your client to targeted damage and repairing the hair.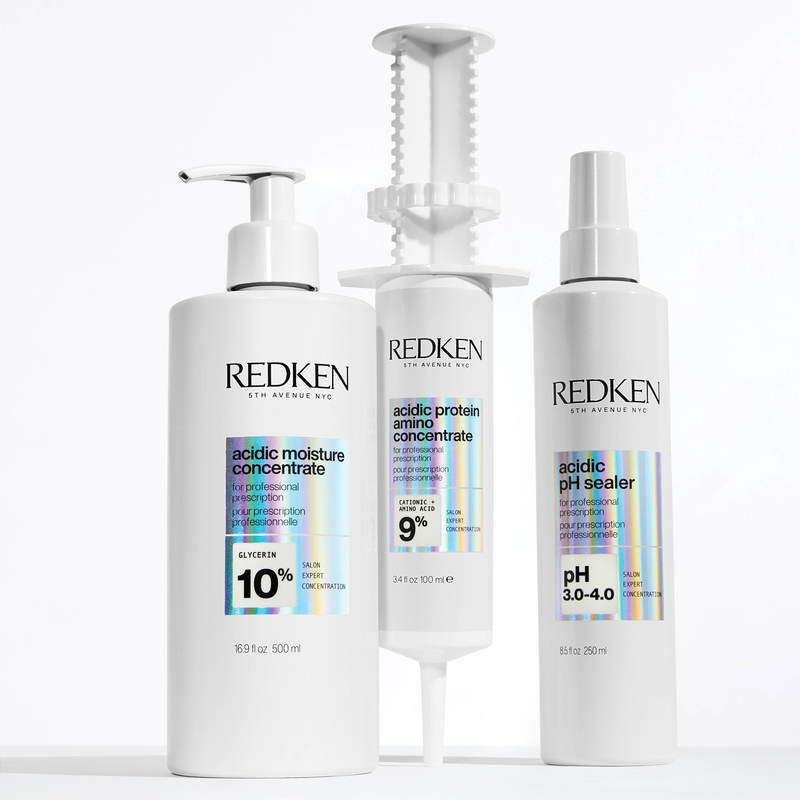 Bonders for clients
You may receive bonding treatments with lightening, glossing or professional treatments while at the salon. The best thing you can do to keep improving the health of your hair is by following up with specific home care treatments containing bonders.
With Redken Acidic Bonding Concentrate Sulfate-Free Shampoo and Conditioner for Damaged hair and Redken Acidic Perfecting Concentrate Leave-In Conditioner for Damaged Hair you're able to actively repair your hair at home. This system is ideal for all hair types and textures, and by using the entire system it can provide 56% less breakage, 82% less visible split ends, and 11x's smoother hair.