The inspiration for your craft can come from many different forms. Within the hair industry, it often stems from visual experiences, other art forms, and the fellow artists we surround ourselves with. Bridging the gap between inspiration and education – we find Sam Villa. Sam and his team of educators inspire as they teach, on the daily. From their online classes to their in-person experiences, there is nothing quite like a class with their team. Keep reading as we learn more about the importance of Hands-On education!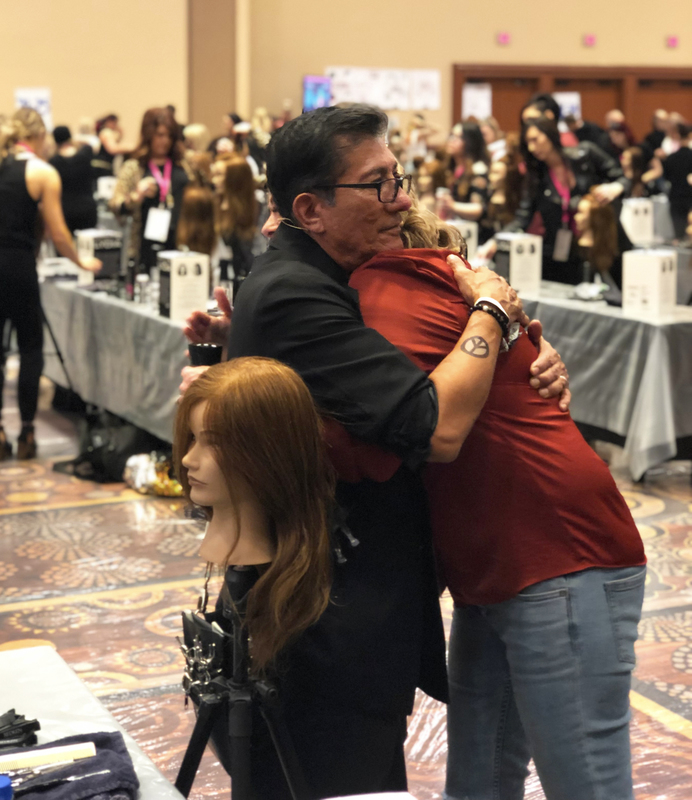 Most recently, Sam Villa taught a hands-on class at Redken Symposium. The hands-on aspect started a new realm for Symposium, offering students the chance to really grasp concepts, literally. The class started as many do for Sam, with a line full of excited students waiting to bust through the doors and with Sam himself walking through the line checking in on everyone and making sure they had what they needed for class. Once the doors opened, students rushed to their stations and giddily set up for the next few hours of learning.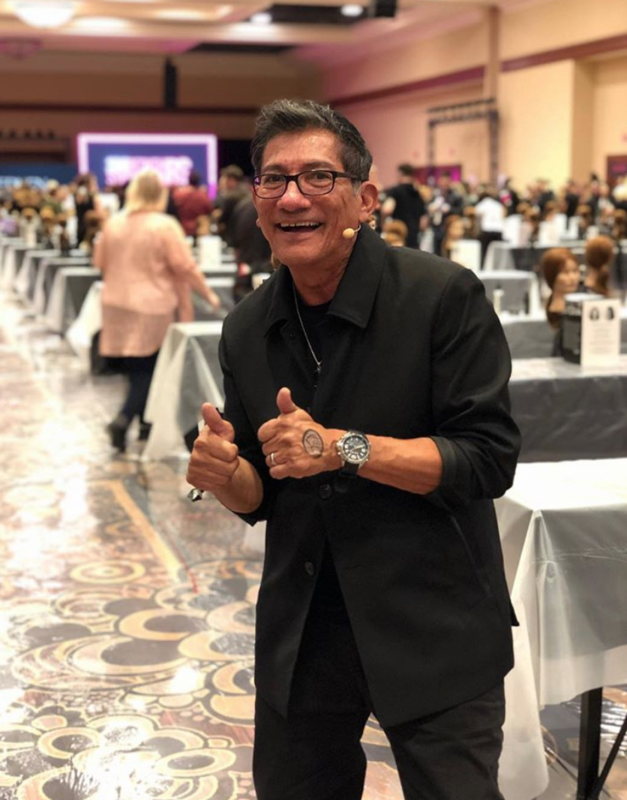 As Sam worked himself around the room, you can notice how excited the crowd becomes. Taking a video of everything he covered, not to post to social – but to keep for their own well-being. Aside from just learning a new haircut, Sam taught his students valuable life lessons. The thing that really stood out this year was when he explained the importance of supporting fellow colleagues. Never bash or break down other people's work, always offer constructive advice and positive feedback. Everyone is an artist and that means that their work will be different than the person's next to them – this is what makes this industry so special.
Which brings everyone to the question of "What if everyone had the same style and created the same haircut?" There would be no point, because clients come to see you, as a stylist, because of your individual style. What's more, it is about branding yourself and your individual style – it is not about copying someone else.
His sage advice is exactly what makes a class with him so special. The little tidbits of information he drops between showing the angles of a cut are what make him so special and therefore your experience. There is just something about being in a room with him that inspires greatness and dedication to your craft.
During Sam's Hands-On: Finished Goods class, students were taught how to elevate their technique and learn a new way of cutting a modern shag. Sam goes through each of the steps as the crowd echoes his questions with resonating acknowledgment – they are with him every step of the way.  Throughout learning the technical aspects of the cut, Villa discussed trends, tips, and important business lessons.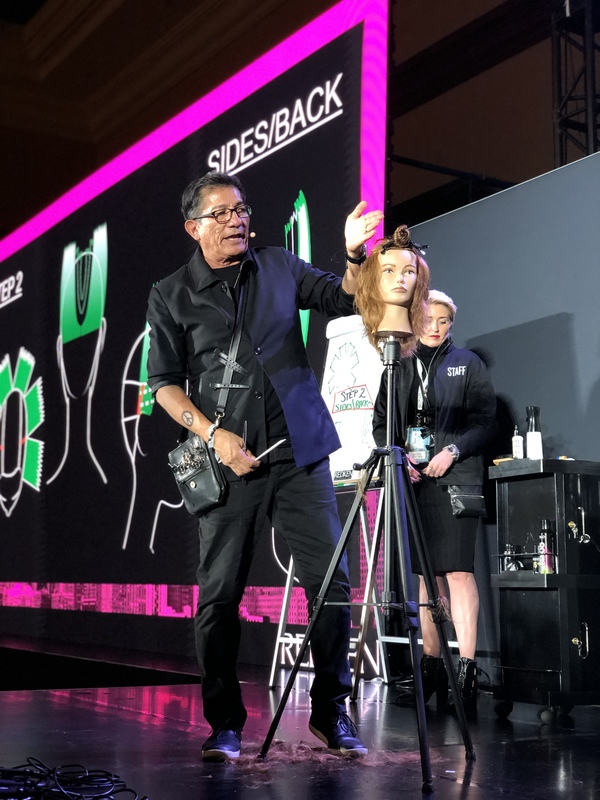 Alongside teaching the students, Sam emphasized the importance of teaching your clients as well. You want clients to be curious! He offered up the advice of adding a bowl of bobby pins coated in Powder Grip 03 and a bowl of hair ties coated in Shine Flash 02. When they ask, explain to them how Powder Grip 03 + bobby pins add tack and will keep them from slipping, while Shine Flash 02 + hair ties will add shine to the cuticle when pulling hair back. This will add value to your services and create a lasting connection with your clients! Sam is the biggest proponent of spending time with your clients – if their color is processing, you should be there teaching them braiding techniques or product tips!
Sam makes it easy for his students to be inspired because he genuinely wants them to succeed. He is all about #ArtistsSupportingArtists and leads the way with his support for those around him.
---
For FREE education, special promotions and weekly inspiration and online workshops, be sure to sign up HERE!
Looking for even more hair care and styling tricks, be sure to stalk Sam Villa Professional on Bangstyle and check out all of his tools in the Bangstyle Store!