We've seen platinum, vanilla, warm and expensive blonde this past season, but as we head into the next season it's all about achieving the perfect summer blonde! Decoding what that means and more, keep reading to hear about the best tips and product picks for blondes below.
What Is Summer Blonde/Blonding?
Throughout the year, your hair sees various levels of blonde as you bounce around keeping up with the latest trends. As we head toward summer, things tend to get lighter and brighter to keep up with the times. Summer blonde and summer blonding refer to the increase in highlights, extra balayage and babylights you'll most likely ask for in the salon to achieve a sun-kissed look for summer.
What Services Will Be Requested?
Despite the name, blonding services aren't just for blondes! Blonding can also refer to general lightening services in the salon and often encompasses brunettes as well. Therefore the services most likely to be requested this season will be:
Highlights
Babylights
Balayage
Double Process Blonding
Toner/Gloss
In addition to lightening services, getting the desired shade of blonde comes down to the gloss applied to perfect the hue! This usually entails a Redken Shades EQ application.
The Gloss: Redken Shades EQ
The gloss, also known as a glaze or toner is one of the most important steps of the service. Not only does it have the ability to cancel out unwanted tones or add a touch of color, but Shades EQ also works to equalize the pH of the hair after the application of bleach. Their latest release, Shades EQ Bonder Inside also has bond-building integrated into the formula to tone and repair in a single step.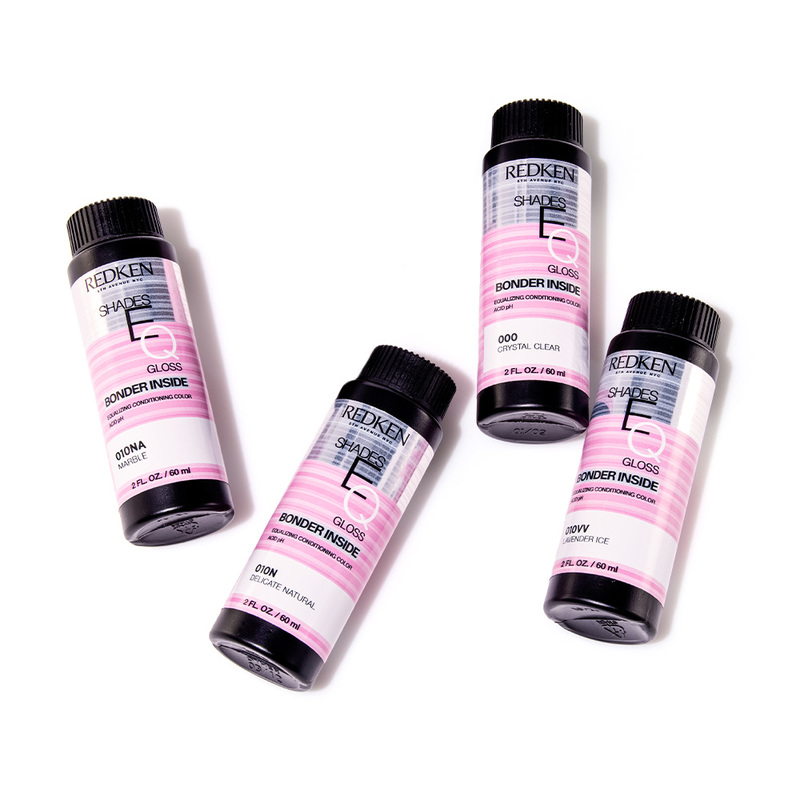 Get To Know Shades EQ Bonder Inside:
A must-have for blondes! This all-in-one toner and bonder adds strength and protection for sensitized hair. This gloss is formulated with Triple Acid Complex and Bonding Actives to balance the pH of hair post-lightening. This balancing pH formula reduces the residual alkalinity helping repair weak bonds in the process.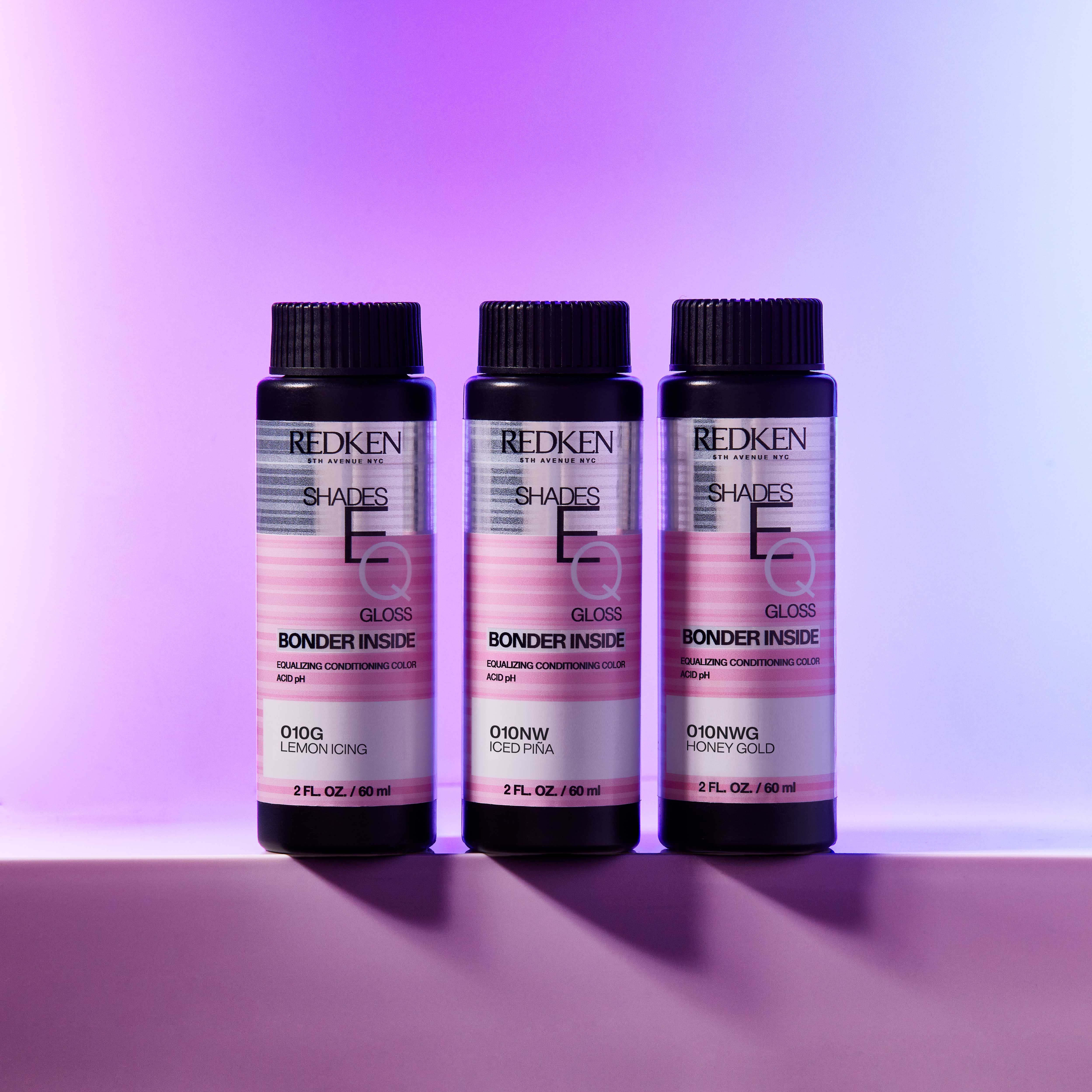 Summer Blonde Shades: Shades EQ Bonder Inside Golden Level 10s
After the desired level of lift is achieved new Redken Shades EQ Bonder Inside Golden Level 10s are the ideal summer tone for any client. A golden glow creating a bright finish, these shades will look after the integrity of your hair while also creating the perfect shade.
The Golden Level 10 Shades Available:
010NW – Iced Piña. With a gold + brown to tan background, this shade is ideal for creating a warm, balanced blonde end result.
010G – Lemon Icing. Formulated with yellow + brown to tan background, use this to create soft, buttery blondes.
010WG – Honey Gold. This shade has a yellow/orange + brown to tan background and is ideal to create an ultra-warm, honey blonde finish.
Elongating The Look At Home:
Blonde hair requires more maintenance than many other shades. Many notice their color begin to fade or look dull within the first few weeks and the environmental exposure during summer doesn't help this. To keep your summer blonde looking its best, incorporate Redken Blondage High Bright into your routine. Blondage High Bright works on all tones and depths by removing impurities with the help of Vitamin C. In addition to improved color, Blondage High Bright seals the cuticles and fills the hair's porosity to improve the look and feel, delivering a silky, soft finish. So whether you're a platinum blonde or a honey brunette, Redken Blondage High Bright is ideal for you.
Redken Blondage High Bright:
With a pre-shampoo, shampoo and conditioner so you can refresh your shade from start to finish. The best part? The more you use this system, the brighter your results will be!