A gloss is the same thing as hair dye, right? Short answer: no.
There is some truth in this that a hair gloss is considered hair dye. However, in the traditional sense of dying your hair, most hair dyes are permanent, while glosses are demi-permanent.
What's The Difference?
Permanent hair color usually contains ammonia, while hair glosses like Redken Shades EQ and Redken Shades EQ Bonder Inside are ammonia-free. This makes a difference in the way color penetrates the hair shaft. An ammonia-free gloss simply coats the cuticle, while a traditional permanent hair dye penetrates the cuticle to deposit color into the cortex. Demi-permanent color eventually washes out of the hair, while permanent hair color lasts until the hair grows out.
When To Use Hair Dye
Permanent hair color is ideal for gray coverage clients or when clients want to lighten or darken their global color a few levels. This can also be used for lowlight applications for long-lasting results.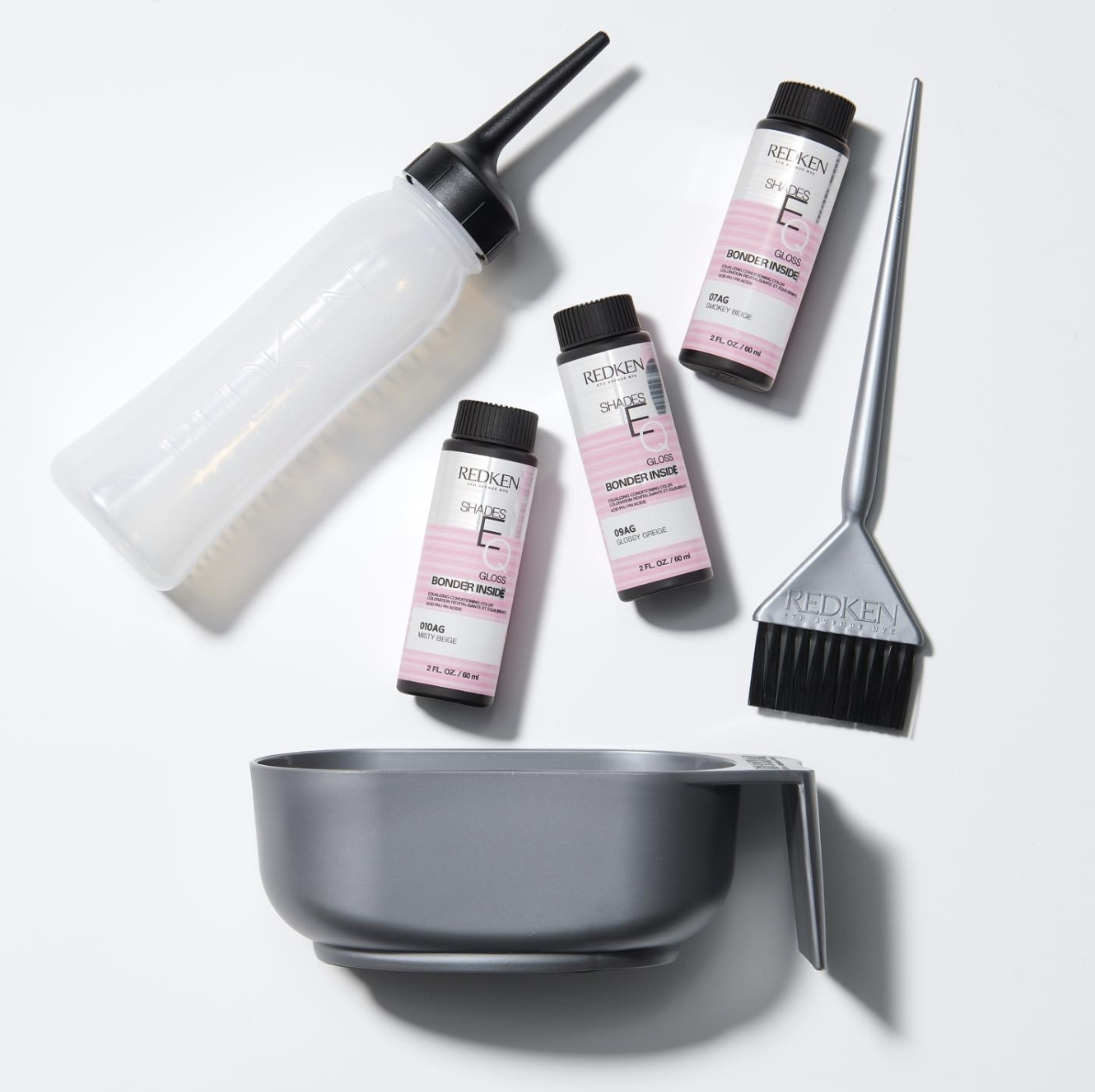 Reasons To Get A Hair Gloss
Hair gloss is quickly becoming one of the top requested services in the salon. Here are a few reasons why.
A gloss can be applied to all hair types and colors
Glosses come in clear shades that won't alter your color
They can neutralize yellow or brass tones
It can be used to deepen shades or add lowlights without a long-term commitment
They lower the pH of the hair after lightening
Glosses quickly add condition and shine
Redken Shades EQ Bonder Inside also tones and bonds in one step to strengthen hair while conditioning, tinting, and adding shine.
Gloss appointments are quick and can usually be applied in about 20 minutes.
Can You Use Hair Gloss Instead of Hair Dye
While hair glosses won't 100% cover your grays, glosses can be used instead of hair dyes for a range of services. It should be noted that they still require the same amount of upkeep — using color-treated hair care, cutting down on heat styling, and using leave-ins when necessary. However, using a hair gloss instead of permanent hair dye can allow you to test out various shades without the long-term commitment, it can be less damaging to your hair, and it can be used even if you don't typically dye your hair. Using a permanent hair dye is better if you want to completely cover your grays. However, a gloss can help blend the impact for specific percentages of gray hair.