Autumn/Winter 2018 Fashion Week may be over in the fashion world, but for everyone else, summer has just begun, and that means its time to start wearing the top trends spotted on the Spring/Summer 2018 runways. Need a little refresher? You're not alone! Check out three Fashion Week styles that promise to command attention this season.
The Effortless Loop
Spotted at: Victoria Beckham S/S18 - New York Fashion Week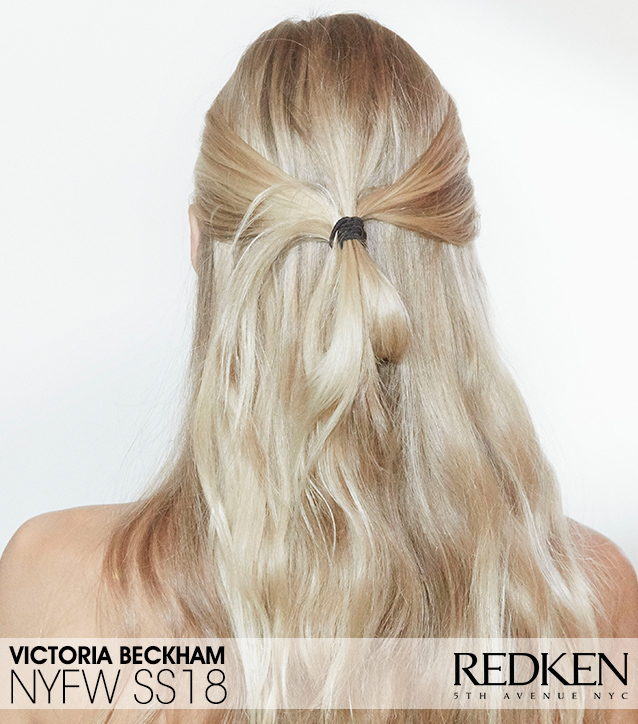 True to the designer's aesthetic, models sported fresh-looking styles with youthful, "undone" appeal at the Victoria Beckham S/S18 runway show. Perfect for a day at this office, this style works best if you wash your hair at night. To achieve the look, wash hair with Redken Clean Maniac Clean-Touch Micellar Shampoo and Conditioner the night before and allow it air-dry. In the morning, gently finger comb your hair to find your natural part, then grab 1-inch sections from both sides of the crown of the face and pull them back. Pull hair into a loose ponytail and secure it with a hair elastic, looping the hair halfway through the elastic. Use a 1-inch curling iron to add soft waves to the remaining hair, then finish with Redken Wind Blown 05 Dry Finishing Spray.
The Rock & Roll Shag
Spotted at: Coach S/S18 - New York Fashion Week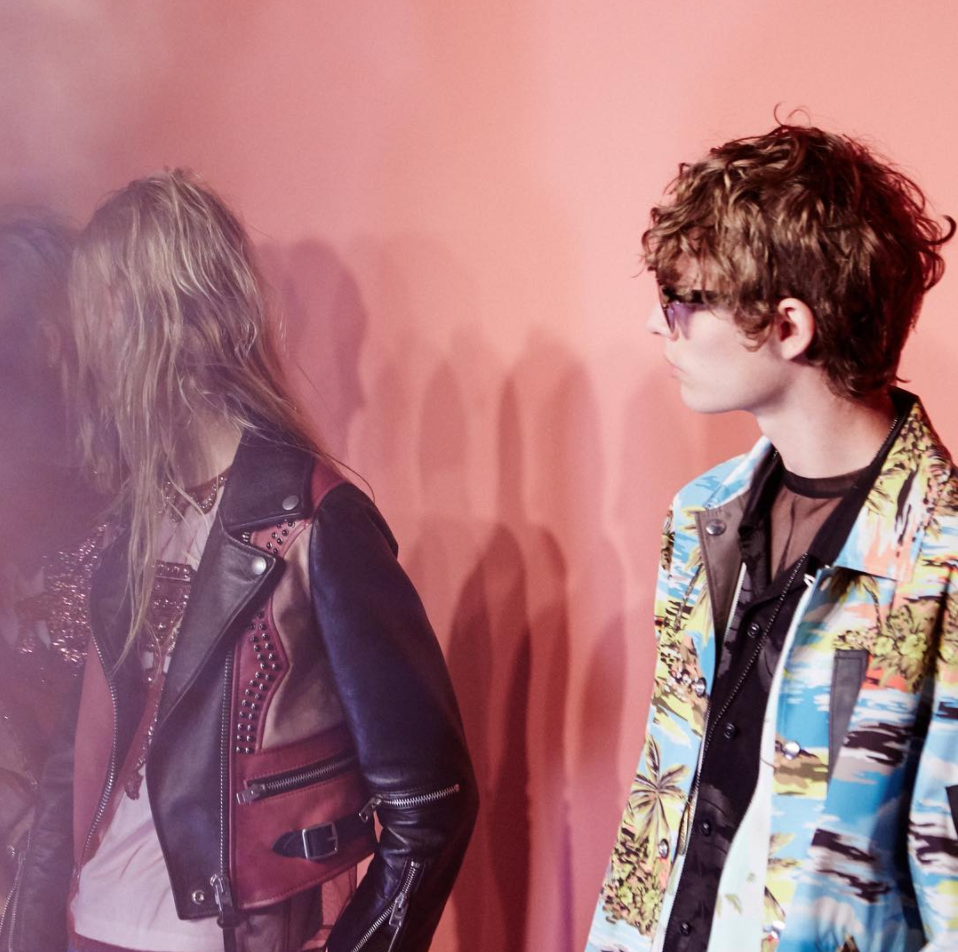 Give off serious "I'm-with-the-band" vibes with this gritty, retro look. A fresh take on the wet-looking styles that reigned supreme in 2017, this look embraces natural texture and shows off a shag or layered cut. To achieve the look, create a center part on dry hair, then section off the bottom half of the hair and apply Redken Wax Blast 10 High Impact Finishing Spray-Wax to give hair a wet, glossy-looking finish. Repeat on each section of hair, then pull out a few larger face-framing pieces and tuck the remaining front pieces of hair behind the ears. Apply more High Impact Finishing Spray-Wax to the top of the head, then apply Redken Forceful 23 Super Strength Hairspray. To lock in the wet-looking shine, finish with Redken Shine Flash 02 Glistening Mist.
The Sleek Bob
Spotted at: Ralph Lauren S/S18 - London Fashion Week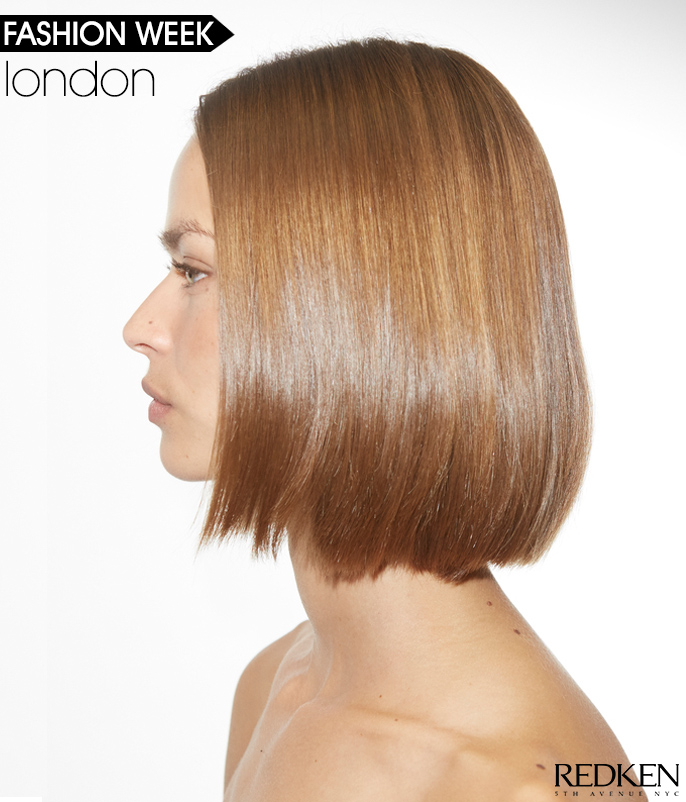 Nothing looks more chic than a glossy bob. To achieve the look, wash hair with Redken Diamond Oil Glow Dry Gloss Shampoo and Diamond Oil Glow Dry Detangling Conditioner, then towel-dry hair and apply a quarter-sized amount of Redken Satin Wear 04 Thermal Smoothing Blow-Dry Lotion. Blow-dry hair using a round brush until hair is 90-percent dry, then use a paddle brush to straighten out the ends. To finish, spritz a small amount of Redken Fashion Work 12 Versatile Working Spray between your fingertips, then run your fingers through the hair.
---
Check out all of this season's styles fresh off the runway and be sure to follow @Redken on social media for the latest updates!