Add Waves With Ease
What's better than a perfectly undone wave? Getting the finished look with less time, effort, and energy! This fall we're predicting a major movement toward soft waves on the horizon. The reason why they have become so popular is because of their versatility they add to any style whether you're wearing the hair down, half up, or in an upstyle. Traditionally, most use a curling iron or a flat iron to get the look, however, there is now another option to get perfectly undone waves. With a few KEVIN.MURPHY must-haves, creating the look is now easier than ever. We've found the key to getting the look with less effort is with a combination of products and the iconic WAVE.CLIPS. Keep reading for a simple tutorial to add waves with ease this season! 
How To Create The Perfect At-Home Spa Day
Spending the day at the spa is the ultimate luxury. From massages to facials or a fresh cut and colour, taking the time to pamper yourself can be extremely therapeutic. However, whether budget or schedule gets in the way, attending regular spa outings isn't always possible. Instead, pencil in some at-home me-time to create a similar experience full of all the accouterments of a day at the spa!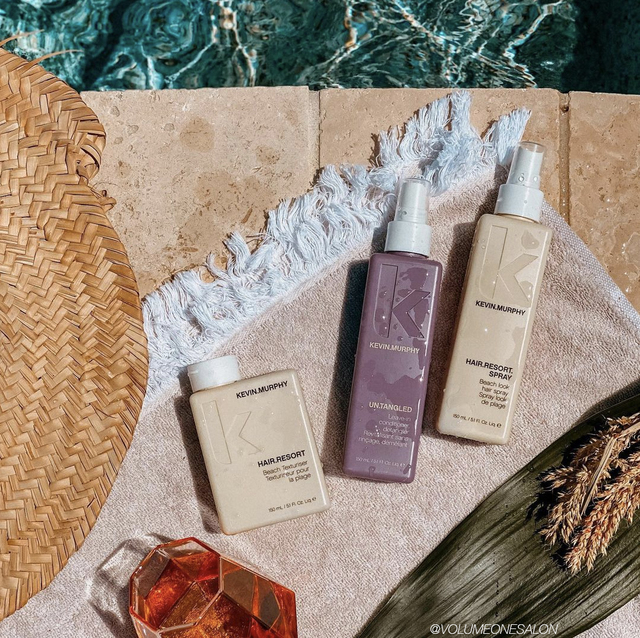 How To Pick A Texturiser
There are constantly new products and techniques emerging in the beauty industry. As a consumer, it can be dizzying to keep up, but learning a few key differences between products can help ease morning routines or glamourise your night-out 'doo! When it comes to picking an ideal finishing product, texturisers are a natural go-to for their ability to be the perfect helping hand. From adding volume and hold to creating movement or interest, and a certain je ne sais quoi you didn't even know you needed, texturisers have a do-it-all ability to instantly transform your style. If you're wondering which to reach for, we're offering a few expert tips below to help you learn how to pick a texturiser.