Label.M Daily Shine Conditioner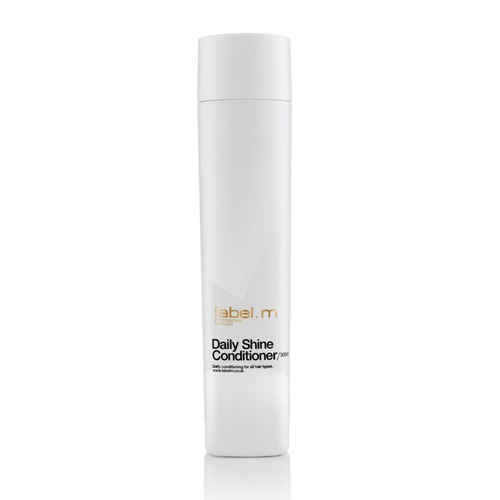 Description
DETANGLING AND SMOOTHING.
Basics
label.m Daily Shine Conditioner smoothing nourisher expertly detangles and discourages flyaways. Combines lustre-loading Wheat and Soy Proteins and hi-drenching White Tea, Melon and Echinacea.
How to Use
Apply to freshly shampooed hair, combing through from roots to ends. For extra conditioning benefits, leave in hair for 1 minute before rinsing out.
Benefits


Lightweight daily conditioner for all hair types, especially suited to fine or oily hair types.


Smoothes, detangles and discourages flyaways.


Provides a moisture-retaining protective layer with the combination of Melon, Echinacea and Calendula.


Powerful antioxidant levels from White Silver Needle Tea.


Sulphate free, Sodium Chloride free.


Key Ingredients
Wheat Proteins
Soy Proteins
White Tea
Melon
Echinacea
Calendula Silver Needle Tea
team